5/7/14 – Sunny conditions and a warm breeze are really fueling our spirits and the ice melt today. The test hole was drilled in record time through only 17 inches of ice, most of it very slushy. – Jessica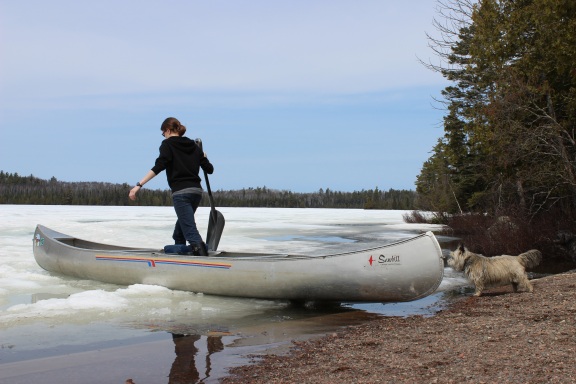 After contemplating walking the plank across the ever widening gap of open water we decided to play it safe and bring in the ever trusty Grumman.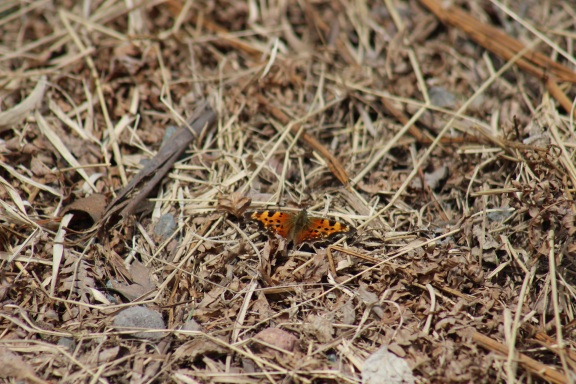 We saw our first butterfly of the season soaking in the rays.