5/17/14 – Long time Sawbill canoeist, April Knight, from North Carolina, paddled away from the Sawbill Lake canoe landing a few minutes ago bound for Hudson Bay. She's retracing the route taken by Andy Keith and Herb Wills in 1987. She expects the trip to take three months.


April Knight, prepared to paddle.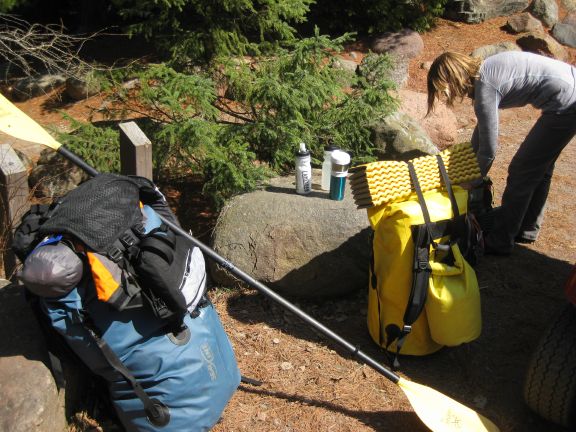 Here is what gear and a month's food looks like.


April consults the map with her mentor, former Sawbill crew member Andy Keith. Andy paddled out for the day to see April safely on the trail.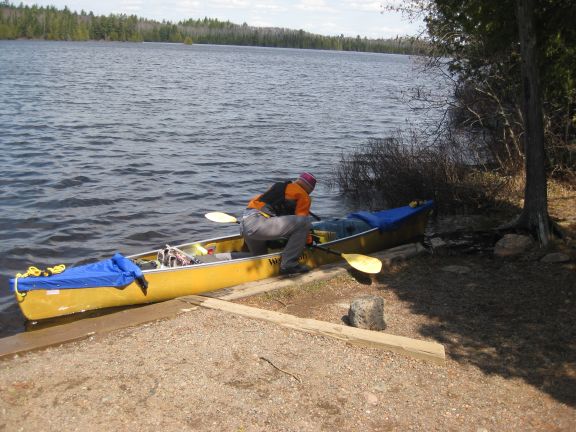 A journey of a thousand miles starts with a single step.