5/19/14 – The warm weather has encouraged many bird species to become more active lately, especially the local Ruffed Grouse population. They live here year round but are most noticeable throughout mating season, which typically occurs from late April through May. – Nils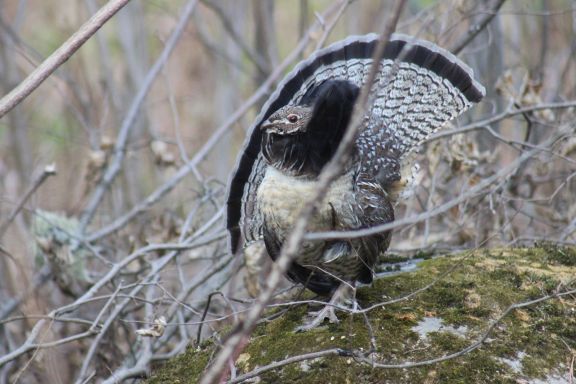 Here a male was spotted on display. His impressive showing lasted several hours.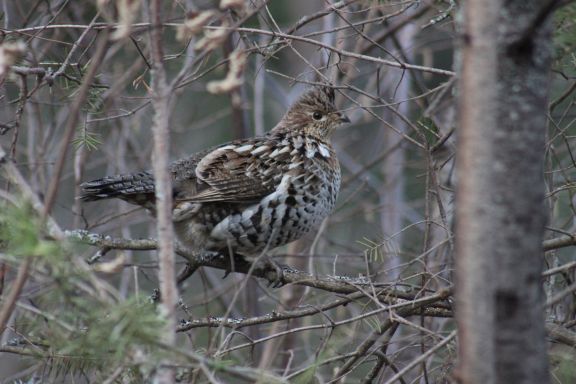 A female perched on her branch of judgment.