5/21/14 – A wide variety of songbird sitings around Sawbill have provided excitement lately for all of us bird nerds. In addition to the more common species, we've spotted some beautiful rarities including the Rose-breasted Grosbeak, Evening Grosbeak, and Baltimore Oriole (the first of which Bill has ever seen at Sawbill!).
If the sitings weren't enough, the sounds of nighttime activity have been exceptionally entertaining as of late. We've enjoyed listening to Common Loon and Barred Owl calls, as well as the loud chorus of Spring Peeper frogs. – Nils
soundcloud.com/nils-anderson-1/loon-calls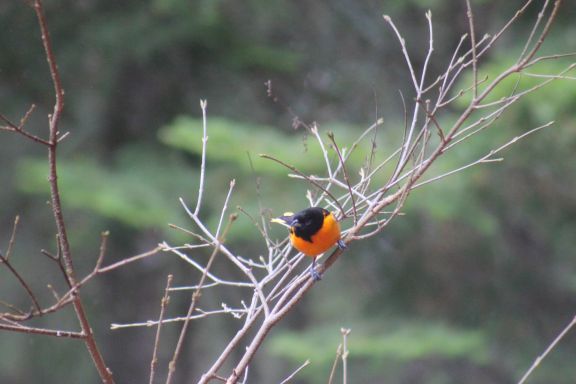 Male Oriole sporting a bright new jacket.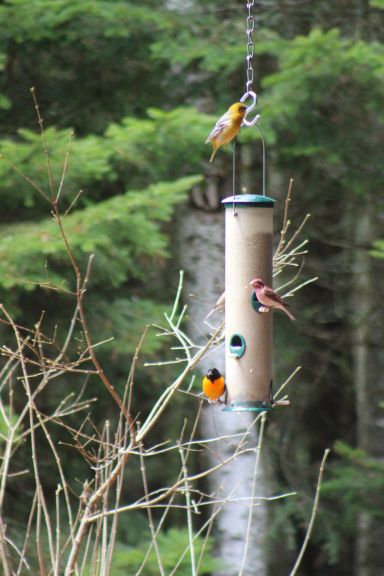 A Purple Finch couple joins the Orioles for a double date at the feeder.