6/12/14 – Many interesting creatures of the north woods have been seen recently roaming around or near the Sawbill area. Among those spotted include several moose, bald eagles and pine martins, as well as a timber wolf and a Canada lynx. Of the moose sightings, two have been radio collared cows with young calves.
A few adolescent black bears have also been seen close to Tofte, though none near Sawbill Lake. – Nils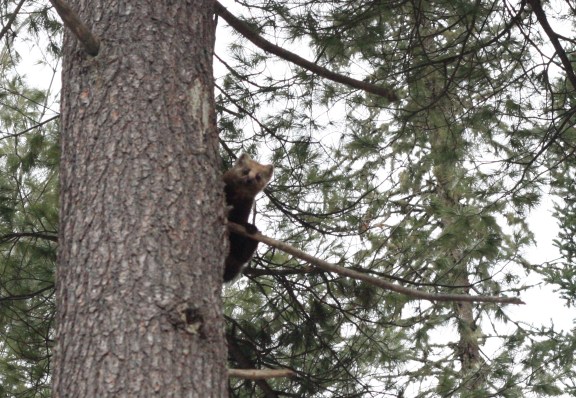 Pine martin seeking a bird's eye view.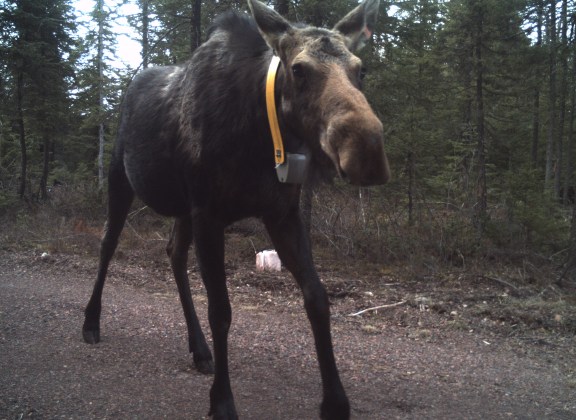 Local cow modeling her fashionable new necklace.