7/8/14 – Crew member Peter Wagner recently got some photos of several moose on the north end of Jack Lake. He first spotted a moose and two calves, and then saw another cow and calf around the next bend. Quite unusual to see all those moose at once! – Mark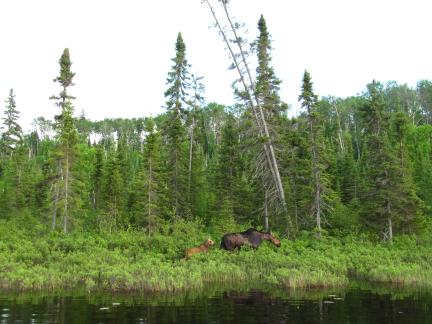 A cow and her calf on the shore of Jack Lake.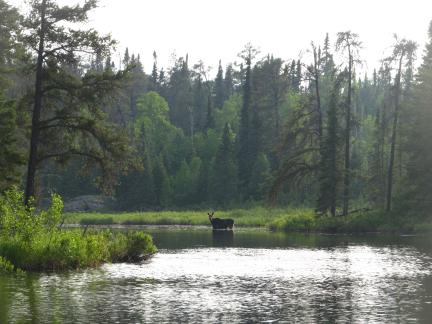 Another moose spotted just around the bend.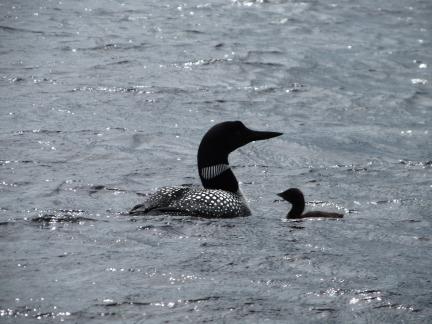 A loon and her chick.