8/31/14 – Terry Olson is a retired Forest Service employee who lives in Finland, Minnesota. A few years ago, Terry got interested in sport flying and bought a small float plane.
Every once in a while, Terry quietly glides into Sawbill Lake for a visit. He chooses his weather carefully, waiting for mornings with calm winds and blue skies.
He is kind enough to give rides to his friends and awards each rider a little wooden model of his plane as a keepsake. – Bill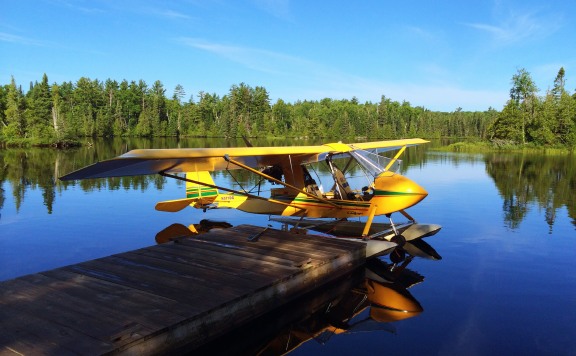 Terry's plane looking pretty at the Sawbill Lake canoe landing.