9/2/14 – There are trade offs for each type of weather that we experience here in canoe country. This year, the weather has been mild and wet. The disadvantages included lingering mosquitoes, chilly swimming and muddy portages. The advantages included good fishing, low fire danger, abundant blueberries, and no bears looking for camp food.
Another, more recent advantage, is the proliferation of mushrooms, including this beauty.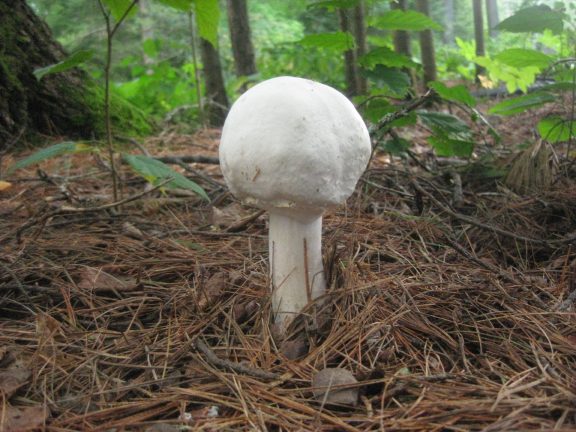 This perfect specimen is growing right in front of the Sawbill Store.