9/6/14 – Last week, we enjoyed the 35th visit from a group that calls themselves "The Consortium." They took the name because several of them were in business school together back in the day. The annual wilderness canoe trip started as a school reunion.
All have gone on to varied and distinguished careers, but their annual canoe trip provides the opportunity, in their own words, "to relive adolescence." – Bill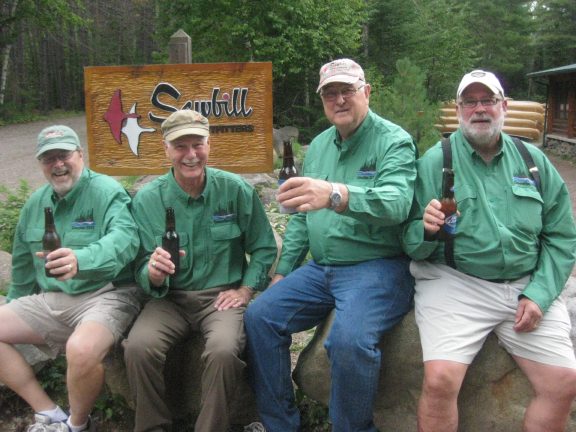 Consortium XXXV, 2014. Trail name (l-r): Portager, HMFIC (His Majesty First in Command), Sugarbear, and Marmaduke.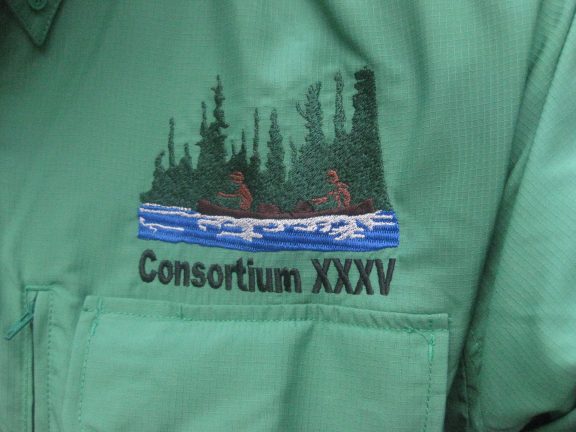 All good consortia have a great logo.