9/10/14 – Today is the unofficial first day of fall. A cold, steady rain fell all last night and the temperature was in the low 40s with a cold, gusty north wind and steel-grey overcast skies. It's days like this that make the bluebird days so fine.
Not to worry though, the forecast for the next five days is sunny, calm and cool.
The fall colors are just beginning, but the light frost predicted for the next few nights will ignite a storm of leafy reds, oranges and yellows. It's going to be a great year for color! – Bill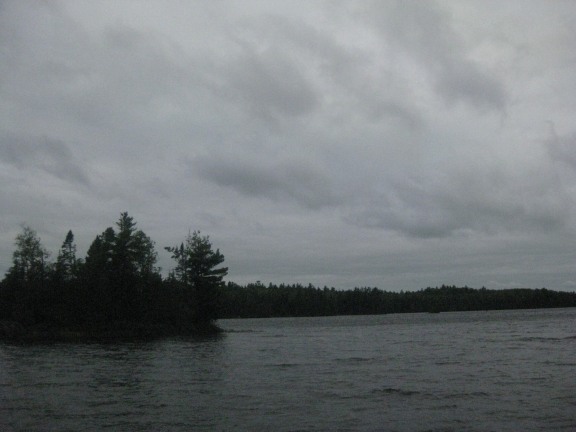 This is not the most enticing invitation to canoe country, but tomorrow promises blue skies and calm winds.