12/1/14 – Sawbill's own, Adam Hansen, now an attorney, had a case heard by the Supreme Court of the United States today. For you legal nerds, the case is Nickols v. Mortgage Bankers Association.


Former Sawbill crew members at the Supreme Court today: (l to r) Max Wilson 2000 – 2003; Adam Hansen 1980 – 2005; Nathan Ter Beest 2000 – 2003.
We had a visit this weekend from Tom and Margit Berg, long time Sawbill canoeists and friends. After coffee and conversation, Tom and Margit took a walk on Sawbill Lake. They were kind enough to send along these pictures of Phoebe (Chief of Outfitter Security) and Roy (Deputy Chief of Outfitter Security), who were thrilled to accompany the Bergs on their hike.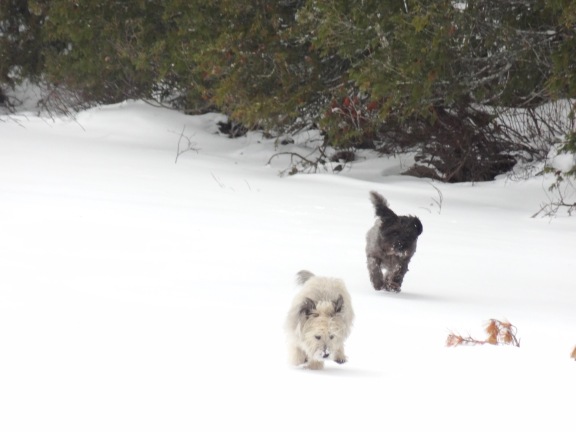 Happy dogs – coming and going.