1/5/15 – Honoring a long standing tradition, numerous current and former Sawbill crew members returned to celebrate the coming of the new year. – Bill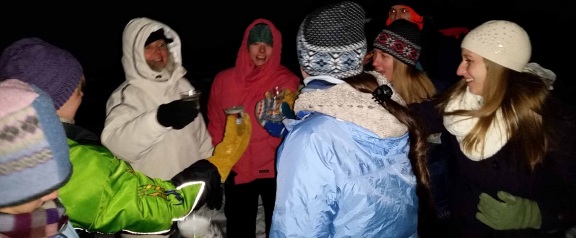 The traditional midnight toast on the frozen surface of Sawbill Lake.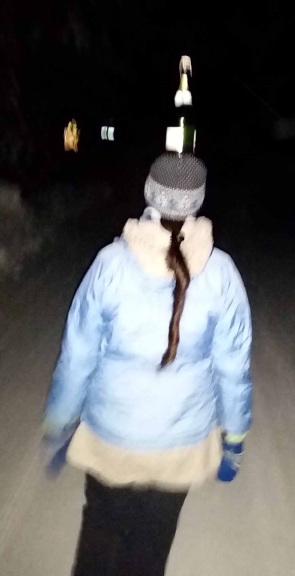 Tess transports champagne to the lake with a technique she learned in Botswana.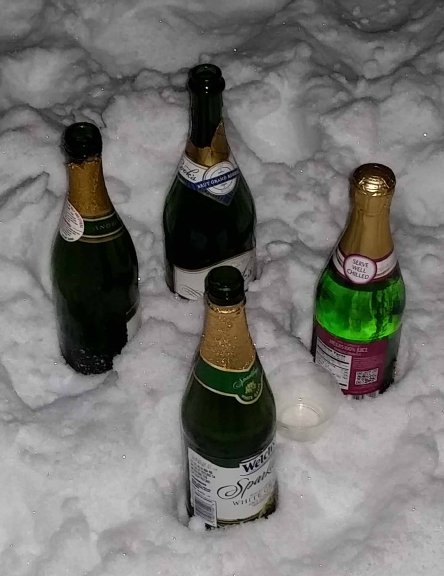 How to chill champagne – Sawbill style.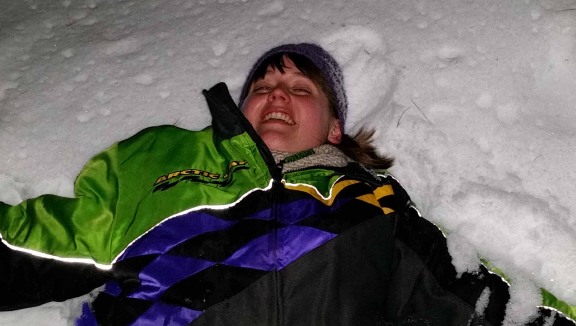 Jess' first act of 2015 is creating a snow angel.