4/11/15 – Spring arrived abruptly today with the temperatures shooting up into the high 50s. My old friend and former Sawbill crew member, Joyce Klees, came up for t-shirt weather ski trip around the Kelso Loop.
Roy and Phoebe accompanied us. Phoebe fell into the water once and Roy twice. They didn't really break through the ice, but more just jumped into the open water. They climbed out themselves and continued on the journey.
Today may be the last day of skiing for the season. – Bill

Does this qualify as water-skiing?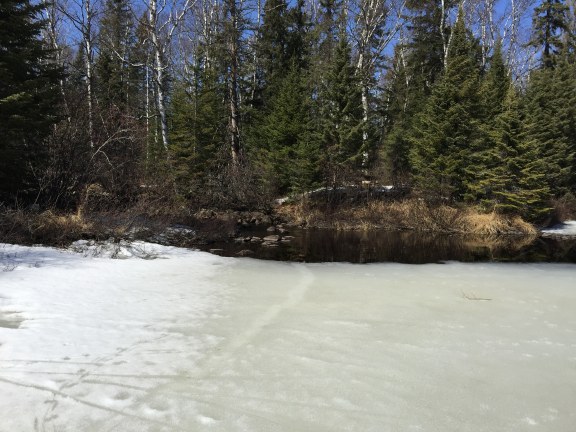 Open water at the mouth of Kelso Creek on Sawbill Lake.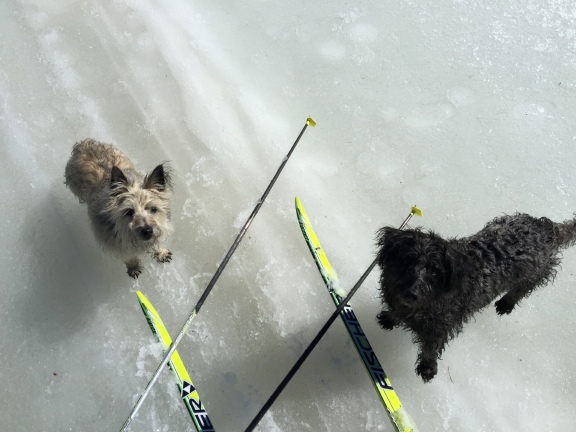 Roy and Phoebe soaking up the sun after their chilly dip.