4/13/15 – On my way home yesterday, I was treated to a couple of fun weather phenomena. – Bill

The Temperance River was breaking up under the 600 Road bridge along the Sawbill Trail. This classic old iron bridge is slated for replacement soon.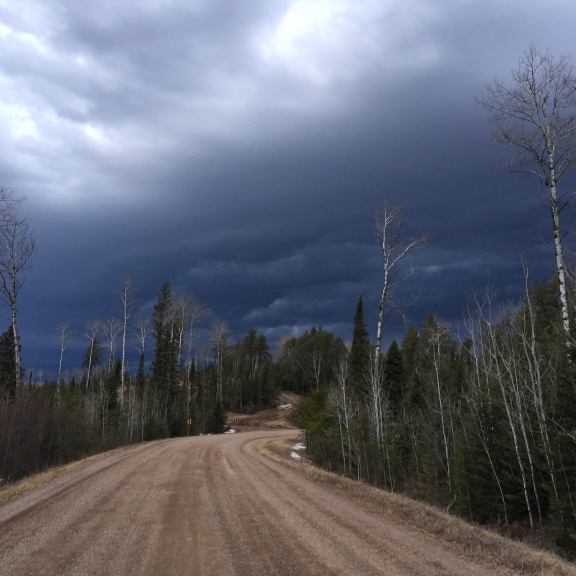 The first Spring storm of 2015 as seen halfway up the Sawbill Trail. It eventually yielded .35″ of rain, along with strong winds, thunder and lightning.