4/15/15 – We have visiting celebrity ice auger operators for today's Sawbill Lake ice thickness report. The ice was 20″ thick, very soft for the first foot and pretty solid for the last 8″. – Bill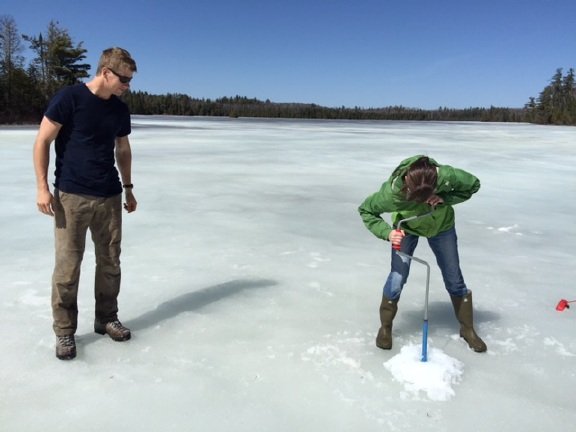 Former Sawbill crew members, Leif "Leifboat" Gilsvik and Jess "Hammer" Hemmer, acting as honorary ice depth testers. Don't worry, they both took a turn on the auger.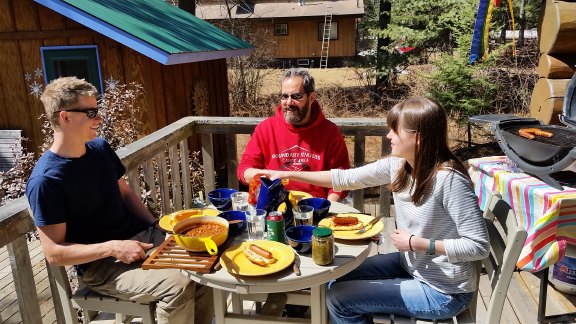 In honor of the visitors, we had the first outdoor lunch of the season. Photo by Brian "Mongo" Henry.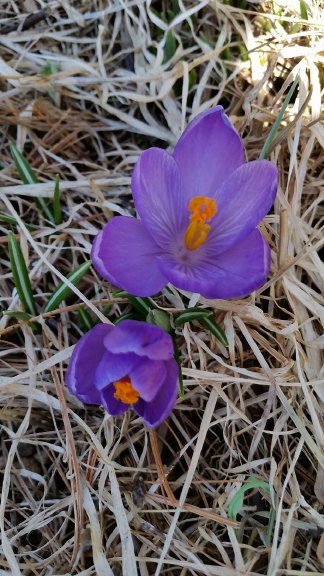 Brian found this beautiful and intrepid crocus in the yard between snowbanks.