4/14/15 – Sawbill crew member Brian Henry is back on the job and one of his first duties was to drill a hole and test the ice thickness. The warm spell is taking its toll with a loss of more than 4″ since yesterday.


Brian couldn't do it without the help of Roy and Phoebe.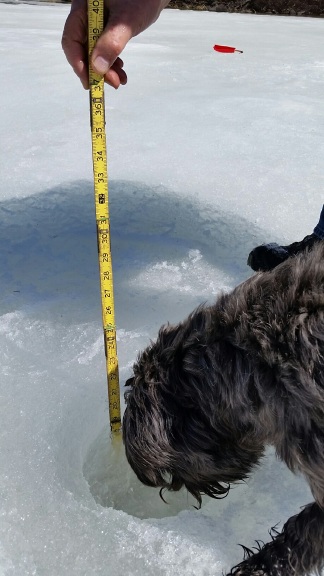 Today's measurement is 21″, down from 25.5″ yesterday. Bright sun, wind and warm nights make for quick melting.
Meanwhile, Sawbill's own Cindy Hansen is in Germany, enjoying spring on the shores of Lake Constance in Bavaria. Her trip is part vacation and part acting as an unpaid assistant to her sister Sherrie who travels to Germany for her job.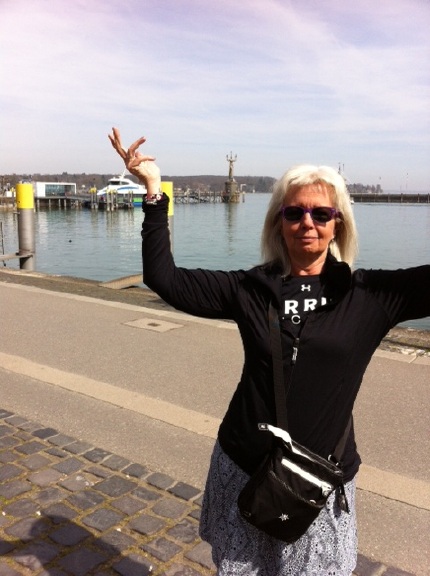 Cindy imitates a statue in the background.