4/23/15 – No change in the lake ice for the last few days. The temperatures are still colder than usual and the sun is struggling just to melt the new snow.
Meanwhile, signs of spring are popping up here and there. – Bill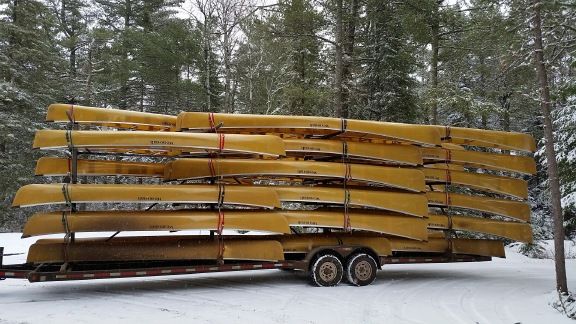 A fresh load of Wenonah canoes is a sure sign of spring, in spite of arriving in the middle of a mini-blizzard.


Frozen tie-down straps, sub-freezing temperatures and high winds made unloading the topmost canoes a challenge.