4/25/15 – Today Brian and I took a running start with our trusty Grumman and measured 11″ of highly degraded ice. Each day the ice has receded further and further from shore. Before you know it the ice measuring crew will be able to make a sightseeing paddle along the open shore after taking the measurements. We did have to break through a thin layer of skim ice, but the forecast is looking promising with nothing but blue skies today, and temperatures predicted in the mid to high 50s the rest of the week. – Jessica



Brian holding the canoe steady as I drill the hole.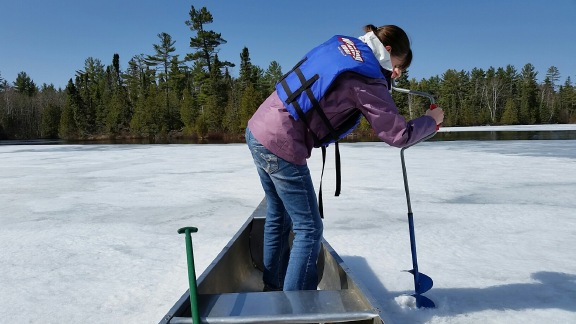 There is a real technique to to drilling the test holes. I would say it's an art-form really.