4/26/15 – Another beautiful day here at sunny Sawbill. The ice is now down to 8 7/16″, to be exact. – Jessica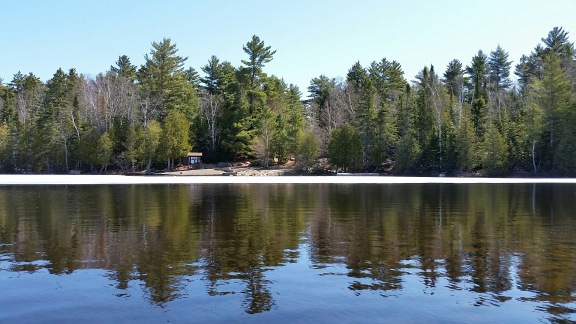 We were able to paddle around the ice to Mouse Island to snap this picture facing the canoe landing.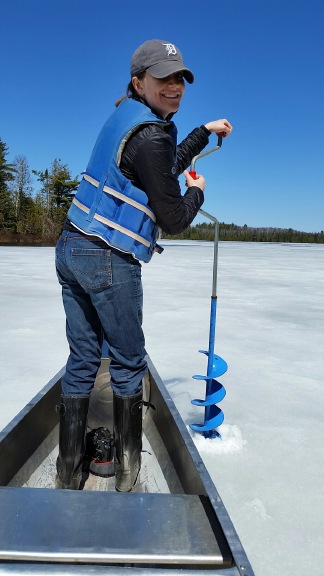 Honorary ice technician for today, Carla Hill, drills the test hole.