5/19/15 – Hopefully, this is the last picture of snow this season! It's only fun because the forecast is very good for the rest of the week and most of the Memorial Day weekend. – Bill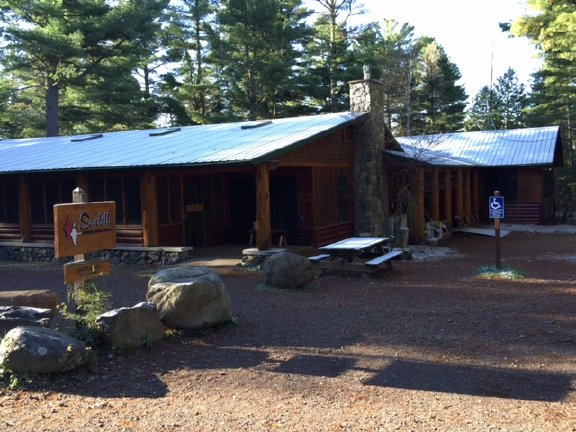 This looks like a typical summer sunrise picture of the Sawbill Store until you notice the snow on the roof and picnic table.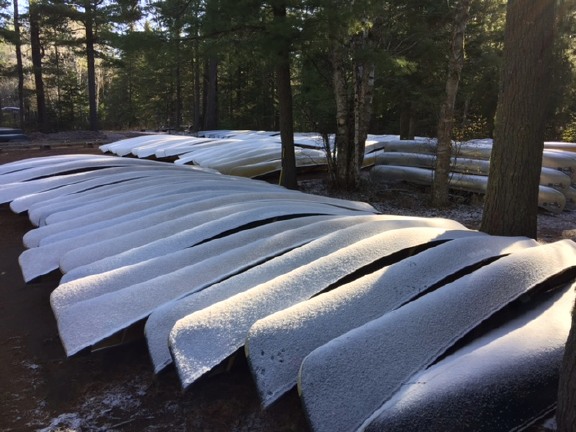 It's hard to get motivated to wash snow covered canoes.