6/18/15 – Sawbill upped its resident critter count by two this past week when a pair of bats decided to take a snooze on the side of our store.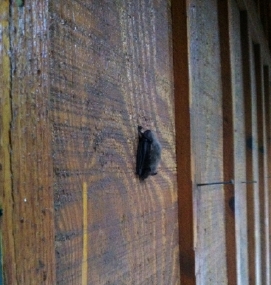 This little guy (or girl) perched very close to the life vest washing station, so we took extra precaution not to spray him with water.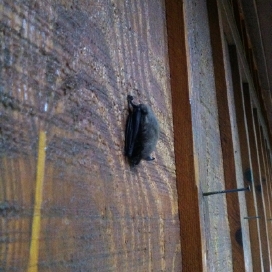 Knowing how much we value our nap time, crew members gave the bats their space.
We have also experienced some spectacular sunsets here in the last few days. Two nights ago, crew members and customers alike gathered by the shores of Sawbill Lake to take in the incredible colors, serenaded by a chorus of loons.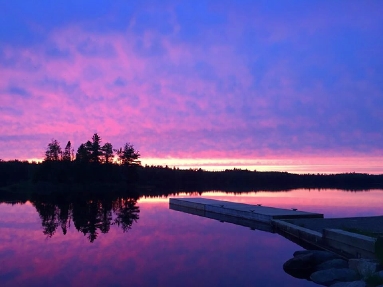 Photo taken by crew member Laura Hoppe.
Business continues to be steady up here, with increased visits from Boy Scout troops and school groups now that school is out. In fact, it is shaping up to be our busiest June yet – and we wouldn't have it any other way! – Elena