7/5/15 – We are proud to announce that our very own Bill Hansen was named Citizen of the Year for the Town of Tofte, in "recognition and grateful appreciation" for his years of service and dedication. Congratulations, Bill!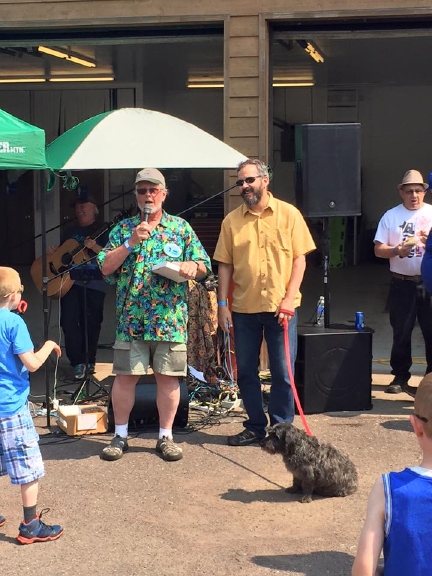 Bill accepting his award with trusty canine companion Roy by his side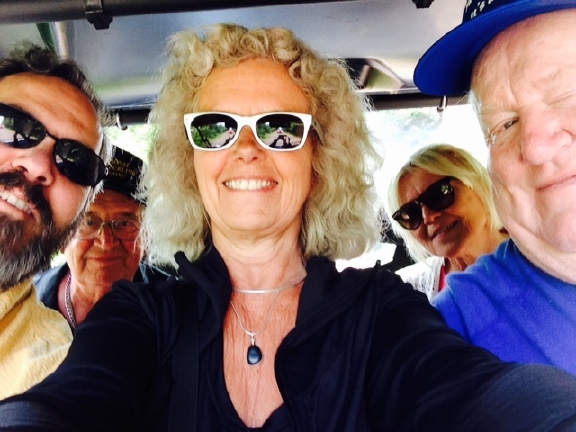 One of the privileges awarded to the Citizen of the Year is participating in the Fourth of July parade.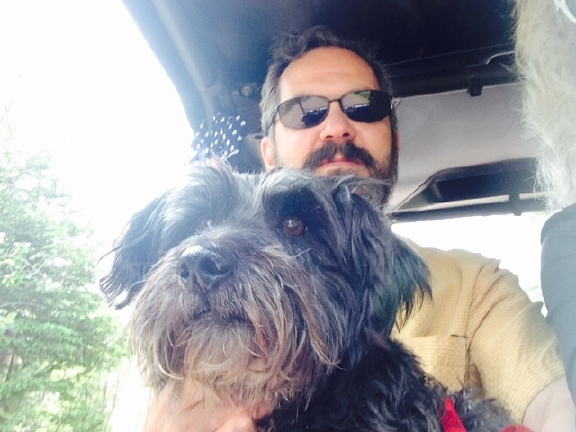 Roy would like to suggest that he deserves the "Canine of the Year" award for all his service in chasing squirrels and barking at nothing.
The next time you're up at Sawbill, take a minute to find Bill's fancy new plaque – it's up on the mantle above the fireplace, with all his other awards! – Elena