7/9/15 – The Fourth of July is traditionally celebrated with fireworks and cookouts, but here at Sawbill, we do things a little differently. Each year, we hold the Fourth of July Dragon Boat Races. These take place on Sawbill lake, where teams of four pile into Minnesota IIs and race the half-mile from the Sawbill dock to the Forest Service dock.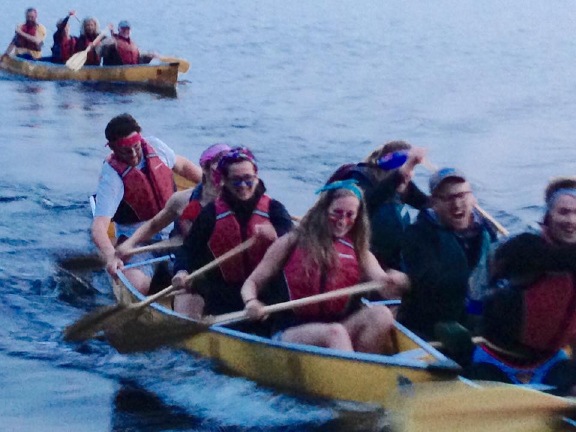 Dragon boat racing is a non-contact sport, but accidents happen.
This year's winner was team "Uncle Kevin's Cousins." Team members included Ana, Logan, Lindsey, and, of course, Uncle Kevin himself.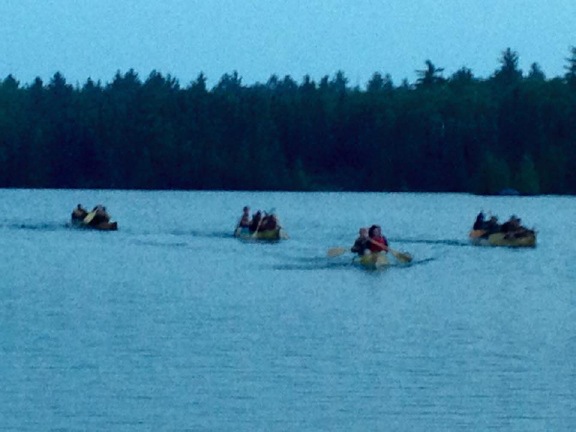 The race starts at 9:15, after closing the store, so teams race the sunset as well as each other.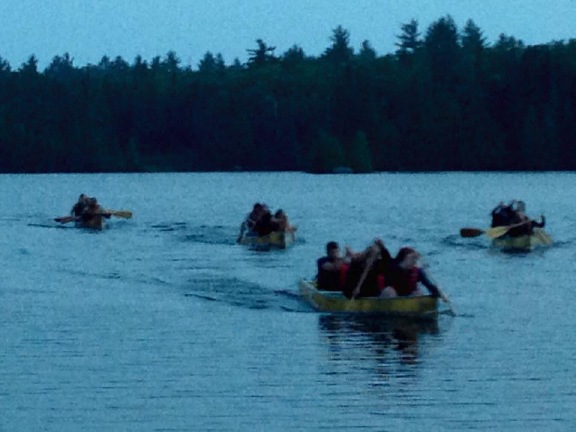 All teams, except Team AARP, completed the race in under four minutes!
We have received some emails lately inquiring about our continued attempts to catch Bode, the dog who was lost on Smoke Lake earlier this summer. After our first sighting of Bode on the Sawbill Trail, his owners were able to make the long drive up from the cities to try and find him. Unfortunately, Bode is still very scared of people, and was not found during their time up here. Just yesterday, Bode was sighted again on the trail, but took off into the woods when approached. We, and Bode's owners, appreciate all your good thoughts and messages during this understandably trying experience. We are still hopeful that Bode will be brought in and this story will have a happy ending. – Elena