7/16/15 – Sawbill crewmembers have a pretty sweet deal when it comes to vacation days. Instead of taking regularly scheduled days off each week, we can allow those days to accumulate and take longer periods of time off. Some use those days off to go home and visit family and friends, but the majority of Sawbillians prefer to use their vacation days for another purpose – crew trips!
So far this year, we have had two all-crew trip as well as a few crew-plus-friends/family trips. These trips not only give crewmembers time to relax and have fun, but also helps crewmembers to turn first-hand experience into good advice when customers ask for recommendations.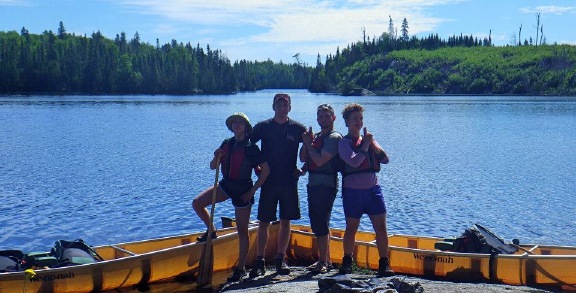 The first crew trip was made up of crewmembers Claire, Logan, Kevin, and Olivia
Both groups this year put in at Brule Lake, and visited several lakes including Winchill, Long Island, Frost, Ogema, Hub, and Cherokee.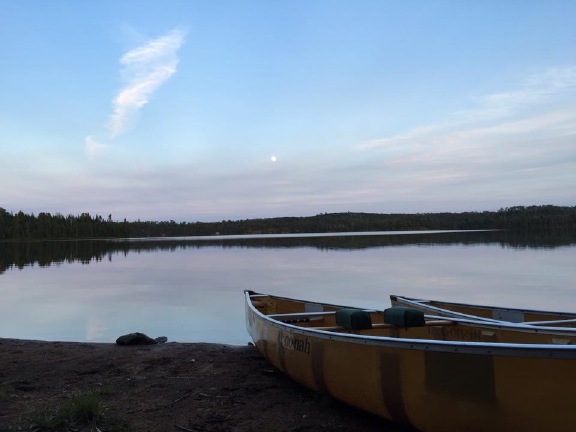 Full moon over Frost Lake. Photo by Emma Nelson.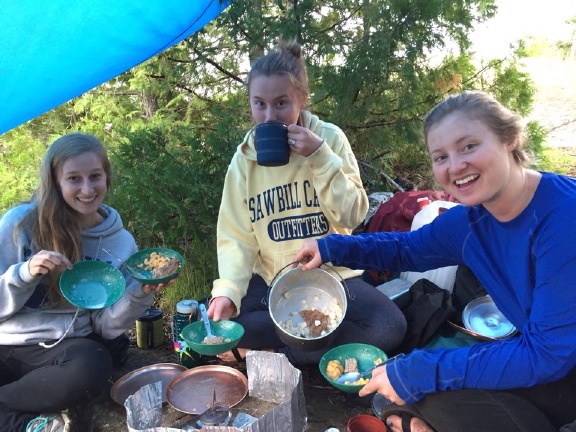 The second group, who dubbed themselves ELLA due to their collective first initials (Emma, Lindsey, Laura, and Ana) pose with dinner from their first night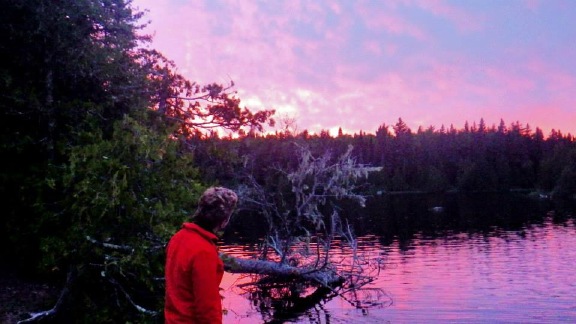 Beautiful sunsets were enjoyed by all – Elena