7/19/15 – Just this month Sawbill took on its youngest "intern" – Alex Lundgren, age 9.
Alex has been coming to Sawbill since he was a baby, and has wanted to work for here for just about as long. He was promised a job just as soon a he turned nine, which he did earlier this year. Alex came up for a week, and was nice enough to let his parents tag along while he "worked."
This summer, Alex received training in working the store desk and washing life jackets. When he and his parents come later this summer, he may graduate to washing tents!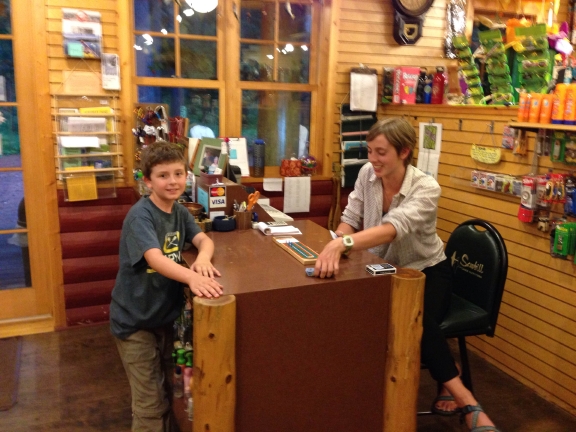 Alex learns to play cribbage during a quiet night in the store – all Sawbill crew members are required to know how to play cribbage, and Alex is determined to have a strong application when he is able to apply for a real job – only nine more years!
We loved having Alex with us (as did the customers) and are eagerly anticipating his return. – Elena