8/4/15 – As some of you may remember, earlier this summer we found ourselves short one crew member. We are excited to introduce our newest crew members – apologies to them for taking so long to do so!


Phil Lindgren was with us earlier this summer, working only a few days each week. We are thrilled to have him with us full time now!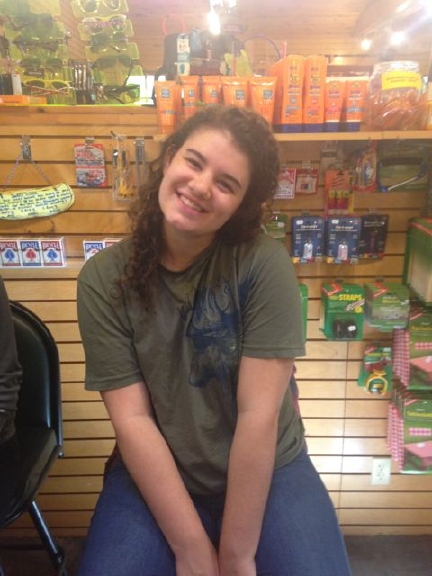 Megan Price, sister to crew member Lindsey Price, studies at UW-Stevens Point (where Lindsey also goes). Megan has caught on amazingly fast and is an invaluable asset to our crew.
So, with the arrival of Brian (known around this neck of the woods as "Mongo"), who worked here last summer, our crew is complete!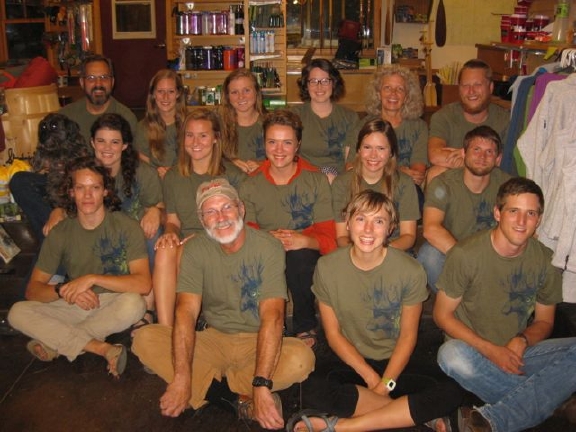 So happy to have our whole Sawbill Family here!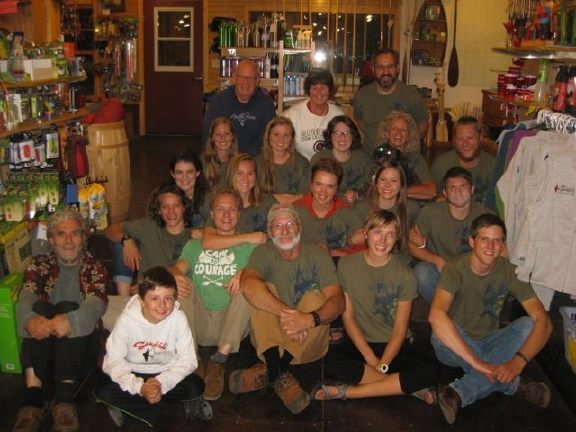 Crew plus a few close friends/former crew members.
In addition to our paid crew members, we are lucky to have our intern Alex with us this week. Alex is Sawbill's youngest unofficial crew member (9 years old!), but one of the most helpful. He is always willing to help, eager to pad his resume for when he can officially apply for a job.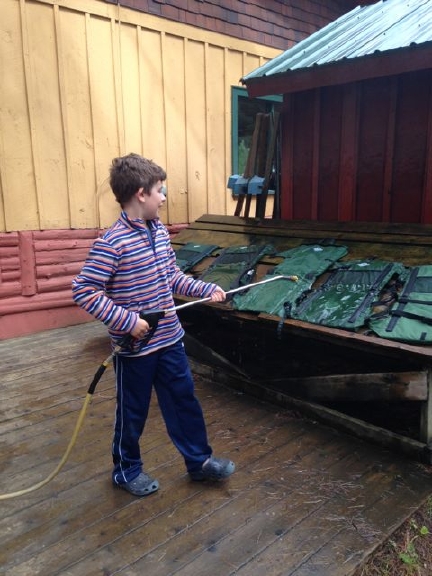 One of Alex's favorite jobs is using the pressure washer to clean life vests or crazy creek chairs.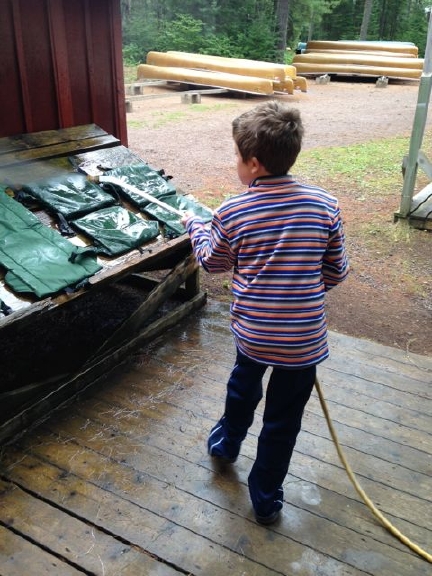 In a couple of years, Alex may be able to graduate to using the big pressure washer for canoes! – Elena