12/3/15 – Who knew that Mrs. Claus lives at Sawbill and not at the North Pole?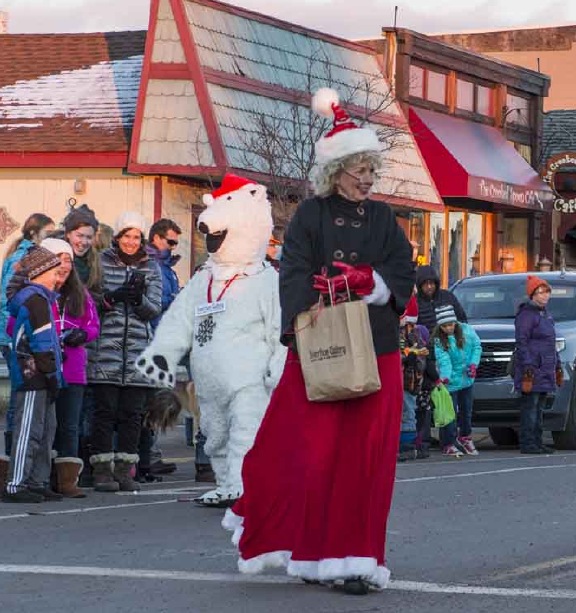 Mrs. Claus, who was distributing candy and goodwill at the recent Grand Marais Christmas parade, bears a passing resemblance to our own Cindy Hansen.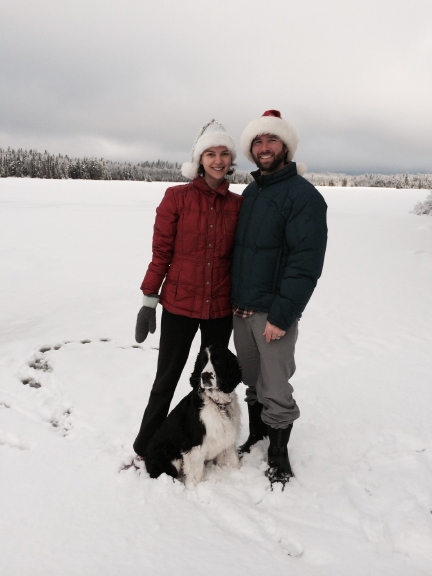 While in the Christmas mood, Clare, Dan and Huckleberry pose for a preview of their Christmas card on the canoe landing at Sawbill.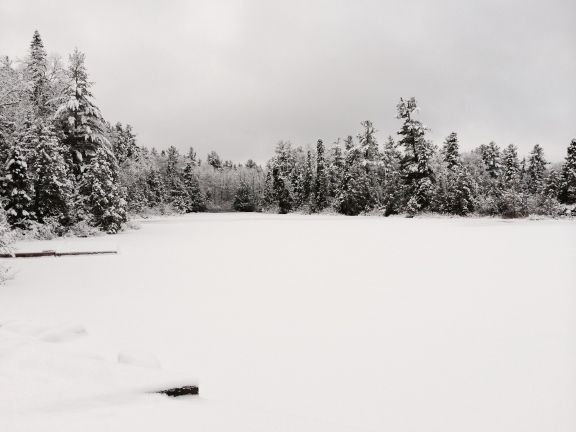 Snow covers everything, including every little twig and needle, looking south from the Sawbill canoe landing.