12/18/15 – If you need help getting into the holiday spirit, a drive up the Sawbill Trail will put you firmly in the mood. Not only do we have 9″ of fluffy, pristine snow on the ground, but it is loaded on the trees in true "winter wonderland" style. – Bill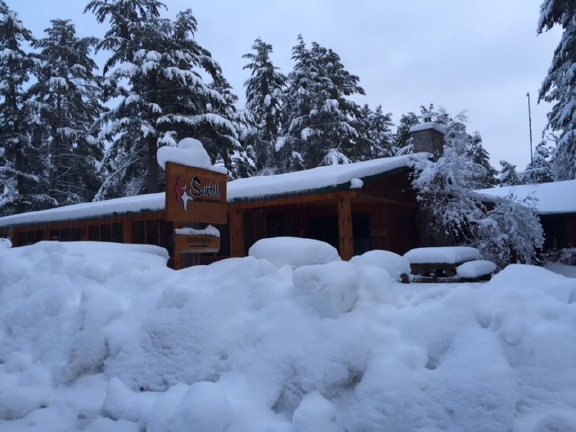 The Sawbill Store is looking naturally festive!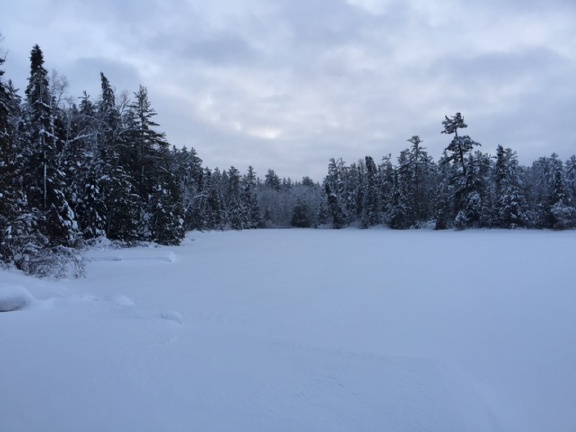 Sawbill Lake looking south from the canoe landing.