6/12/16 – School is out and the summer session is in full swing at Sawbill. Now that our last crew member has arrived we are eagerly gearing up for a busy, fun-filled summer.
If you have a love for the wilderness and are looking to get more involved in the BWCA we have a great opportunity for you. The Northwoods Volunteer Connection is looking for volunteers to help clean and restore popular portages. Each wilderness project will involve installing log and rock bars and checking dams in order to reduce erosion and create a more sustainable tred. The Gunflint Forest Rangers will be leading a portage rehabilitation trip July 13th-July 17th. This is an excellent opportunity to give back, relax and enjoy the pure wilderness of the Boundary Waters.
For more information, visit their website or facebook page:
http://mnnvc.org/events/
https://www.facebook.com/MNNVC/events/
Whether you're planning your first trip up north, helping restore portages with other Northwoods Volunteers, or leaving for your annual fishing adventure, remember to slow down, take a step back and appreciate the unique beauty of the Boundary Waters Canoe Area Wilderness.
-Alissa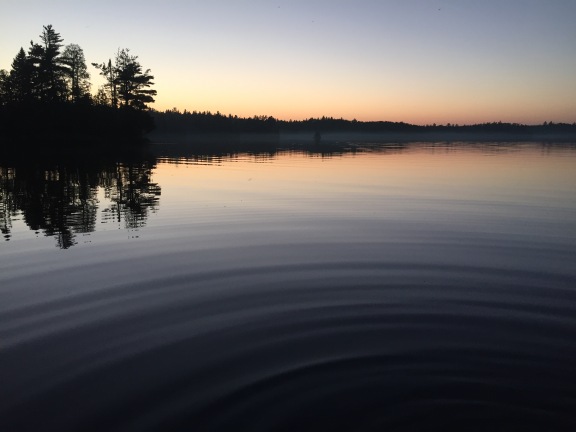 Enjoying the beautiful sunset over Sawbill Lake this past weekend.