8/12/16 – The Olympic spirit is alive and well in the north woods. A few days ago we held our very own Sawbill Olympics. Teams of two, representing various countries, competed in a myriad of events. Semifinals included; bear rope rolling, calculating rental agreements, and a retail scavenger hunt. Participants were scored on speed and accuracy.
The gold medal event took place the following day between teams Denmark and Croatia. Each portaged their aluminum canoes from the store down to the landing, paddled in opposite directions around mouse island, and then quickly portaged back to the store. Medals were awarded to the following countries; gold to Denmark (Owen and Elena), silver to Croatia (Claire and Dan), and bronze to Finland (Cindy and Brian).
Many thanks to the Olympic committee for organizing the events and to the athletes for participating. – Jessica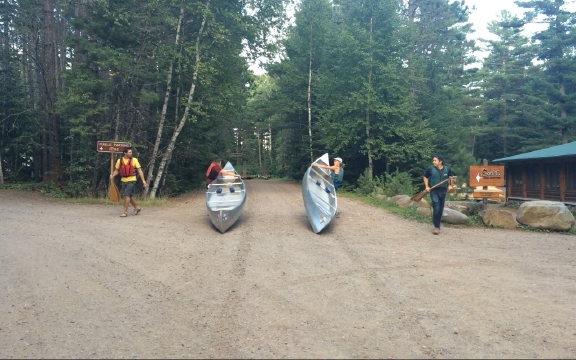 The start of the gold medal race. Croatia on the left, Denmark on the right.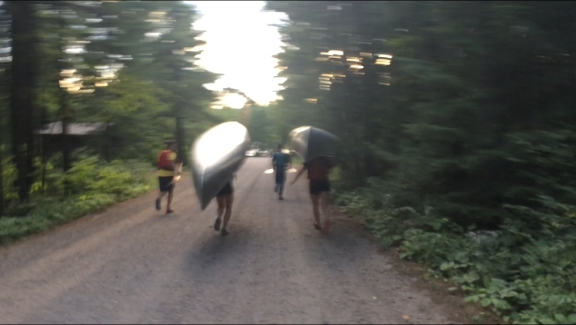 Neck and neck for the first leg of the race.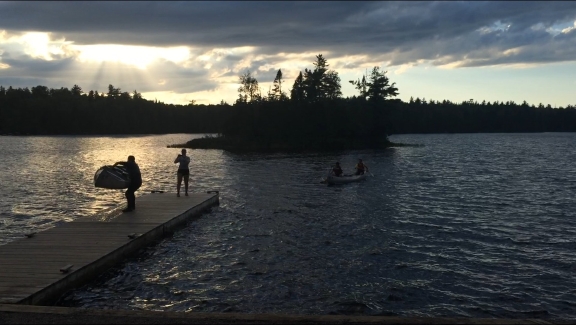 Team Denmark pulls ahead after rounding mouse island.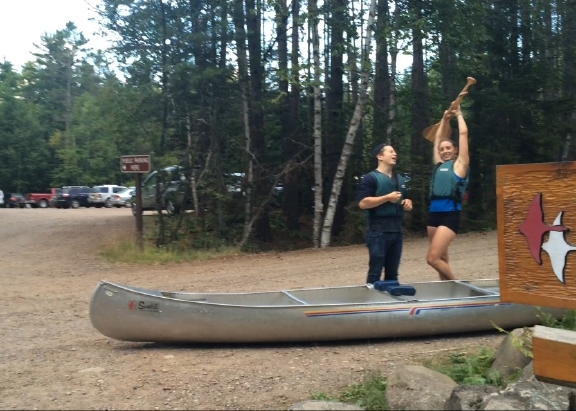 Mixed emotions from Denmark as they take home the gold.