8/15/16 – The first few miles of the Sawbill Trail have been a summer training stop among competitive cross country skiers over the years. With the addition of another 10 miles of fresh pavement their training ground vastly expanded. Yesterday a group of at least 50 roller skiers made their way up the seemingly endless inclines as they traveled away from the shores of Lake Superior. Quite the sight to see. – Jessica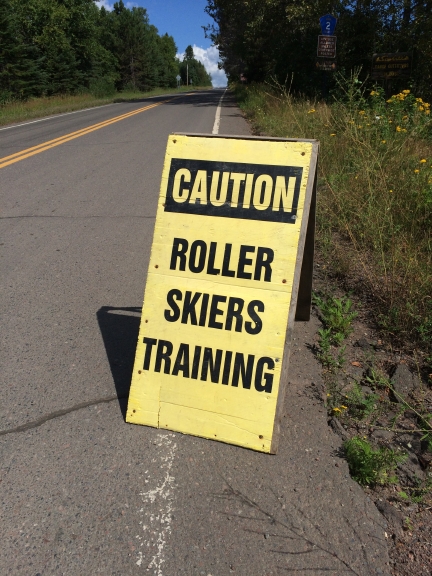 Caution signs were posted along their route.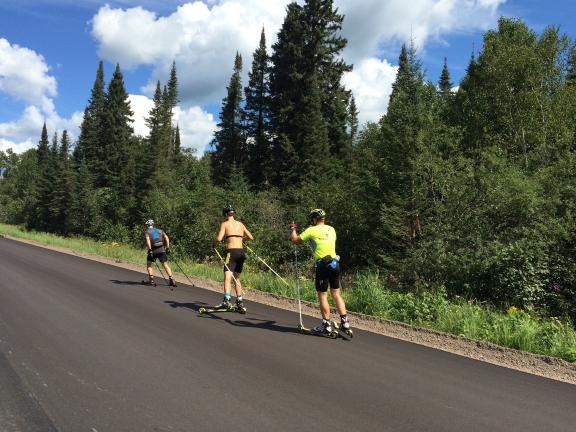 Nothing but uphill and fresh pavement.