8/18/16 – How many places can you think of more romantic than the Boundary Waters? I bet many of us can agree it's pretty hard to beat waking up to an early morning mist setting in over the lake, watching the colors of the sun reflecting off the clouds as it sets behind the horizon, or gazing up at some of the darkest night sky many of us will ever see.
Thom Stang must have been thinking along these lines when he decided to propose to Stephanie Morris during their 11 day canoe trip. The couple's friend, Joe, very carefully carried the ring in his pocket the first four days the distance to Little Saganaga lake. On the fourth day Thom popped the question and Stephanie has been transporting the ring on her finger ever since. -Jessica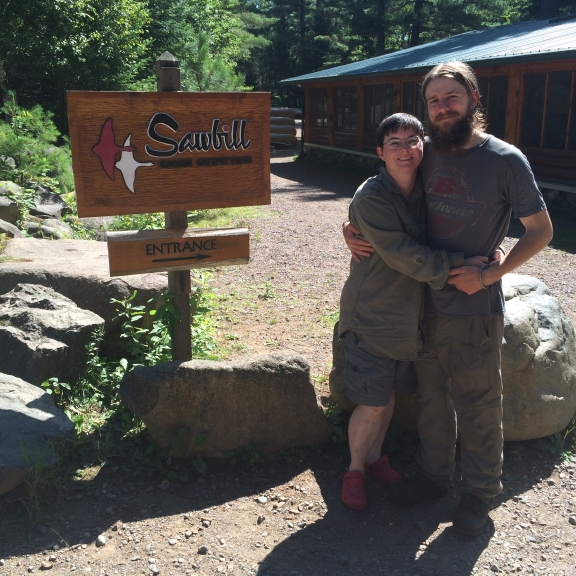 Stephanie and Thom shortly after returning from their trip.