8/23/16 – Wildlife sightings can be the cherry on top of any wilderness camping trip. Catching a glimpse of a 1,000 pound moose measuring six feet tall at the shoulder is quite the thrill, but if you aren't lucky enough to see one in the flesh the careful observer can often put together the story of animals who have already passed through. Portages and campsites are the perfect place to find tracks and scat left by these animals. It's pretty fun to imagine what it would have been like to be standing in the same place just a few minutes, hours, or possibly even years ago when the sign had been first left. -Jessica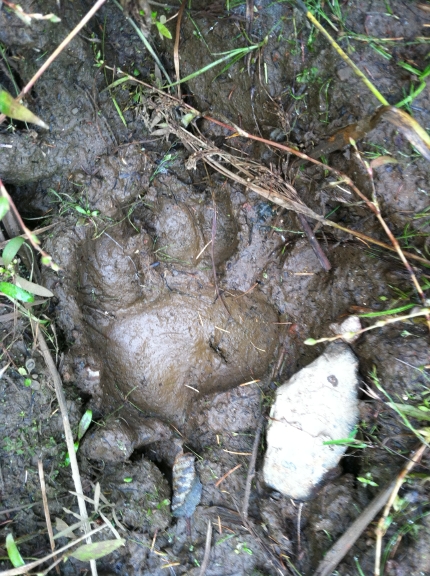 It's fun to picture a black bear bumbling along the portage hours before I came along to snap this photo.


This moose skull was found on a campsite a couple days paddle from Sawbill. How did it meet its demise? Hard to say, but it doesn't hurt to speculate.