9/2/16 – Every day here at Sawbill we see old friends walking through the door. Few are as long of acquaintance as Al and Bonnie Frielund, from Duluth. Al started camping at Sawbill in 1952, so is one of the rare people who predate our family, who arrived in 1957.
I have many fond memories surrounding Al, Bonnie and their family over the years. Although they don't do much camping anymore, it was sure good to have them in the store once again! – Bill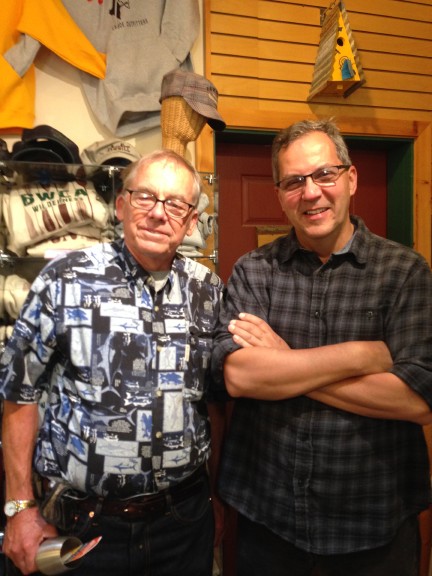 Al Frielund and Bill Hansen reminiscing in the Sawbill Store. Photo by Bonnie Frielund.