10/2/16 – We had two out of the ordinary groups go out into the BWCA Wilderness this gorgeous autumn weekend.
The first were two 18 year old women from Germany and Austria. They are working as au pairs for the year in the Twin Cities and decided to take advantage of the nearby wilderness area. Although wilderness canoe tripping was new to them, they proved to be very capable campers.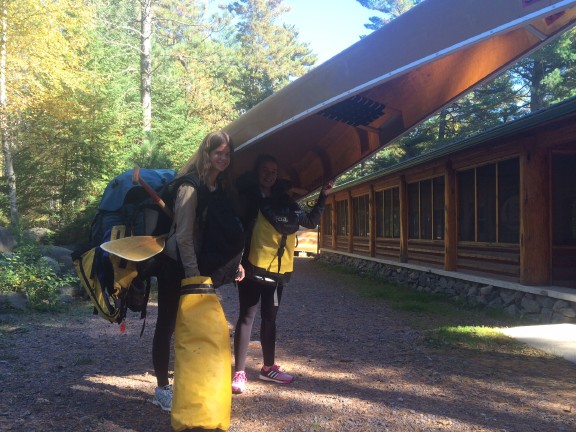 Magdalena Dolezal from Hofkirchen im Taunkries, Austria and Celine Bucker from Iserlohn, Germany impressively single portaging on their first BWCA Wilderness canoe trip.
As young as Magdalena and Celine are, our own Kit Shirley has them beat by at least 17 years. Kit (with her parents) completed her first overnight canoe trip this weekend. The permit is going into her baby book. – Bill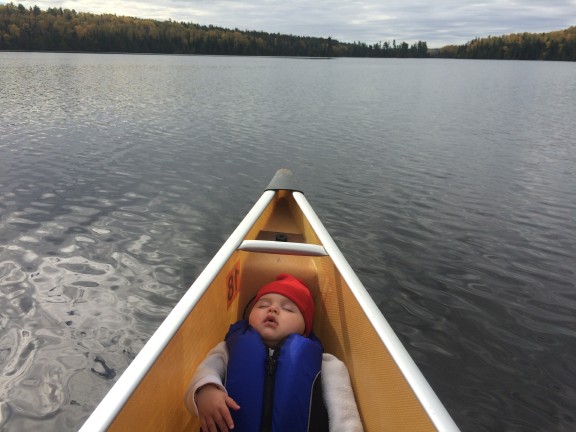 Kit Shirley is fully relaxed about her first wilderness canoe trip.