10/15/16 – Carl Hansen, photographer extraordinaire who grew up at Sawbill, is back for a visit and these gorgeous nighttime pictures are the proof. – Bill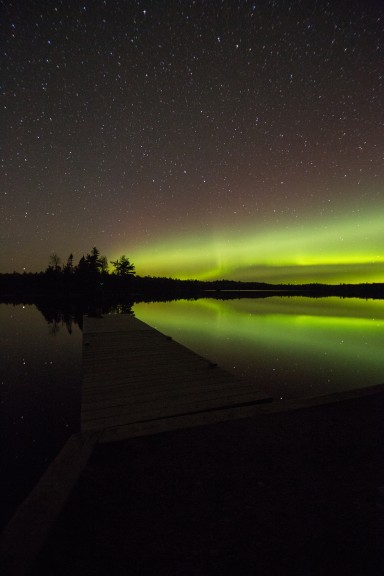 View from the Sawbill Lake canoe landing last night.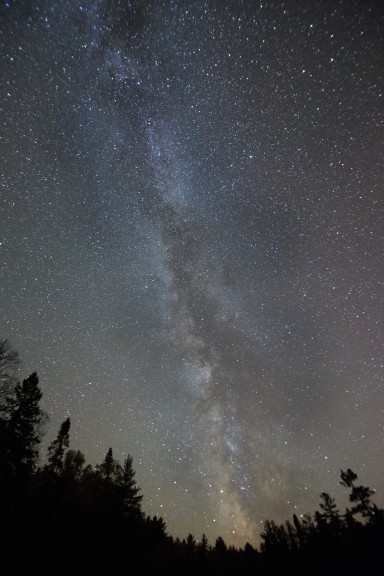 A clear view of the Milky Way is a rare sight these days in most places, but not at Sawbill.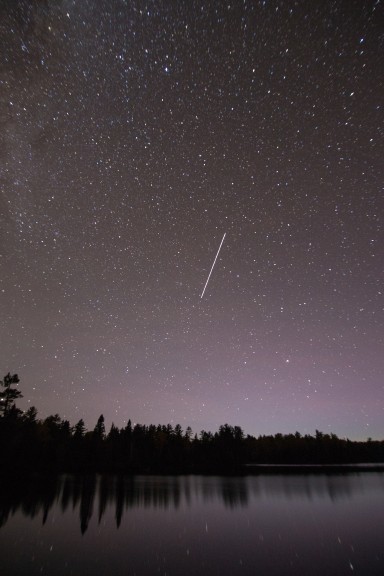 The International Space Station makes its way over Sawbill Lake.