10/20/16 – When former crew visit us in the Fall, the ensuing celebration is always BYOP – Bring Your Own Pumpkin. This year, we were happy to see former crew members Leif Gilsvik and Nils John Anderson along with Leif's girlfriend Elina. With an abundance of inspiration and optimism we carved up 12 jack-o-lanterns to adorn our deck. -Clare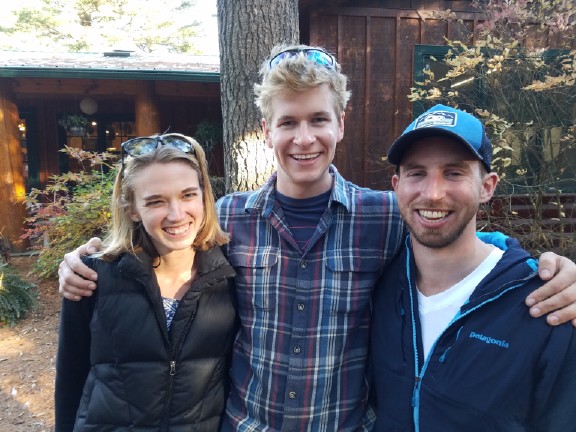 Elina, Leif, and Nils are all smiles.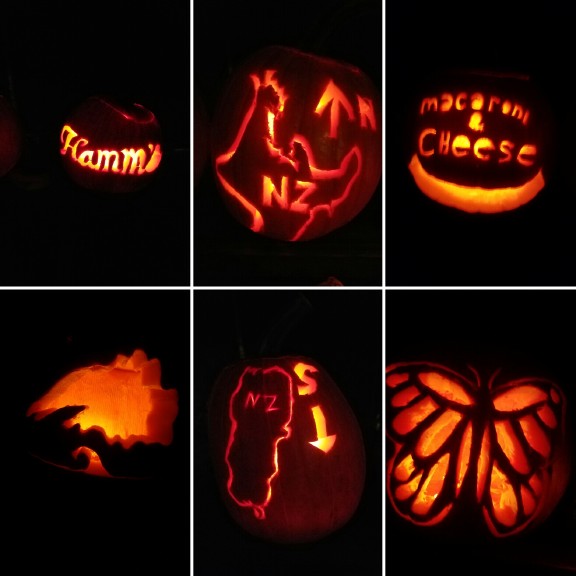 Clockwise from top left: Elliot's Hamm's beer tribute, Elina's map of the North Island of New Zealand, Carl's ode to the world's most perfect food, Nils' Monarch butterfly, Leif's map of the South Island of New Zealand, and Dan's rendition of the November gales on Lake Superior.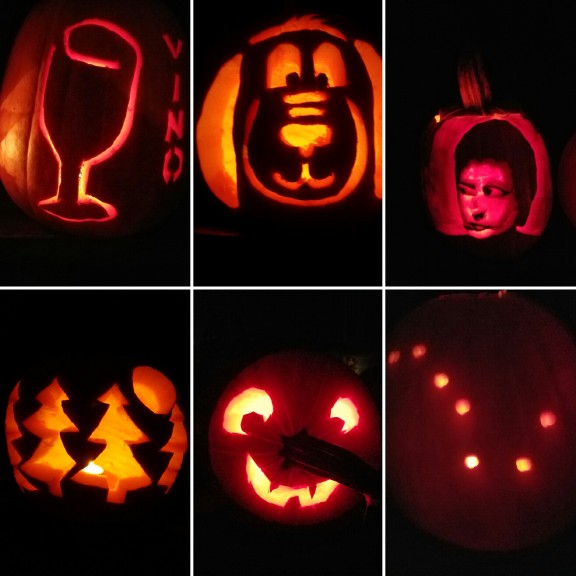 Clockwise from top left: Cindy drew inspiration from close at hand, Jess's friendly portrait of Huckleberry, Bill's nuanced depiction of Bob Dylan, Phil's minimalist Big Dipper, Brian's twist on the traditional Jack-O-Lantern, and Clare's wilderness scene.