6/27/17 – Christmas comes but… twice a year? This past week, the Sawbill crew decked the halls, whipped up a batch of sugar cookies, and rang in the holiday season six months early in our annual Christmas in June celebration.
Spread over two days (June 24th and 25th), this event is a time for the crew members to show their love and appreciation for each other through sharing a meal and exchanging gifts after the outfitters shuts down for the night.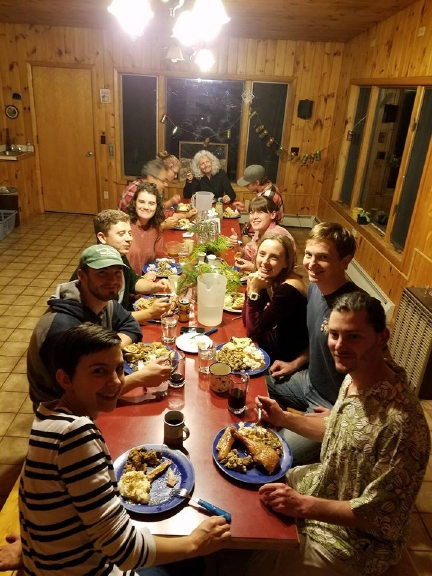 The Sawbill crew digs into a delicious Christmas feast


Bill with his gift from Heidi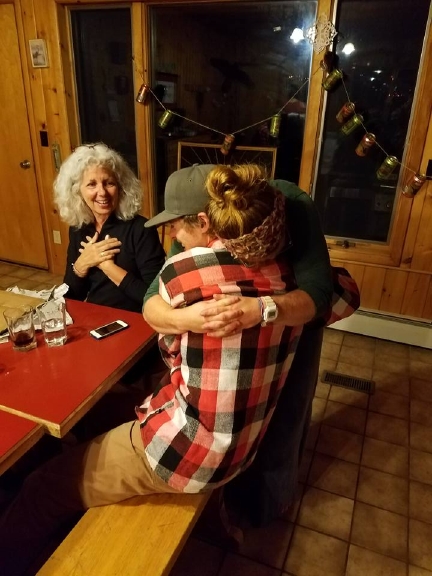 Christmas is all about love and joy – this picture captures both!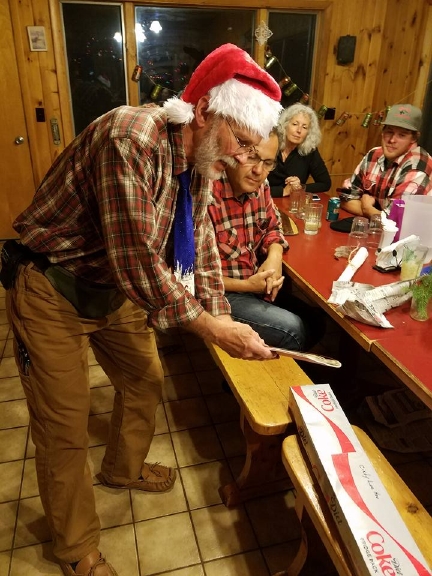 Brian acted as our resident Santa – he already had the beard, so it was a natural role to fill.
All in all, it was a wonderful night. Delicious food, good company, and Mariah Carey's "All I Want for Christmas is You" on repeat – what more could you want?
Merry June-mas, folks! Less than 6 months to the real deal! – Elena