7/4/17 – Instead of shooting off fireworks or having a cookout to celebrate the 4th of July, Sawbill celebrates in the best way we know how – with canoes!
The annual Dragon Boat Races took place this year on July 3rd to accommodate the travel schedule of Adam Hansen. Three teams of 4-6 piled into Minnesota IIs and raced from the Sawbill Landing to the Forest Service Dock and back, a distance of 1 mile.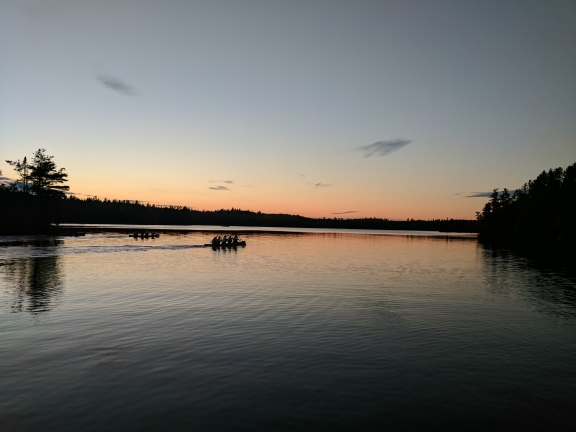 And they're off!
The teams competing this year were:
Team Flower Power, led by captain Heidi Sarazen
Team Flannel, led by captain Jessica Hemmer, and
Team Super Sawbill Shooting Stars, led by captain Laura Hoppe.
Team Flower Power paddled victorious in the 2017 Dragon Boat races, finishing several canoe lengths before the next competitors.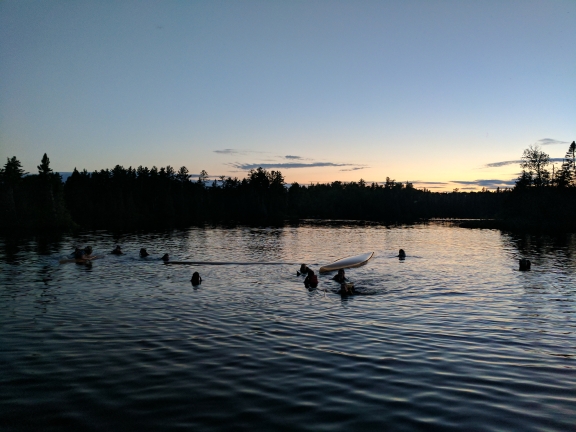 Flipping canoes at the end is another essential feature of the Dragon Boat races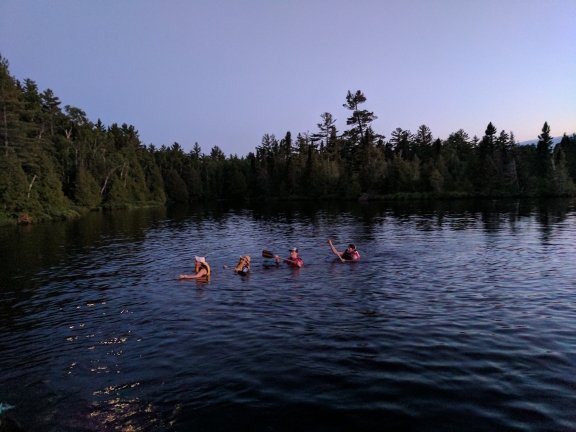 Is this not how you paddle a canoe?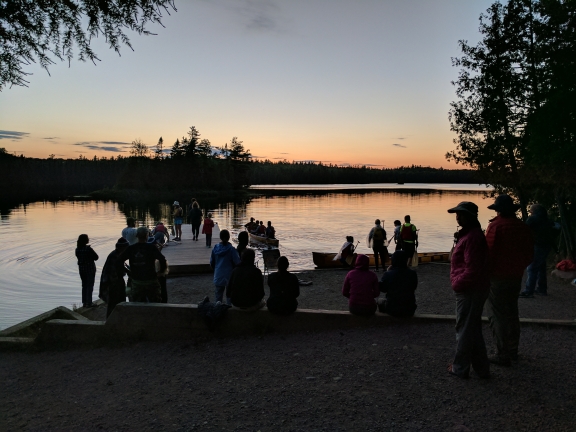 Many thanks to all the visitors who came out and watched, either at the landing or along the lake shore. We hope you had as much fun as we did! – Elena