7/25/17 – Hot off the press; a shipment of shiny new Alumacraft canoes. Although the majority of our fleet now consists of lightweight Kevlar canoes we still offer the classic aluminum option. -Jessica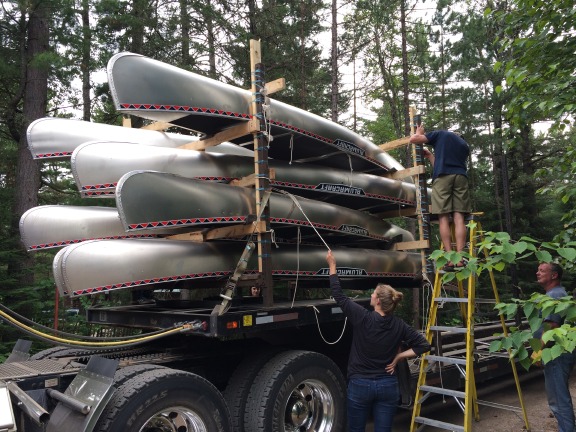 Tyler and Laura untying the load.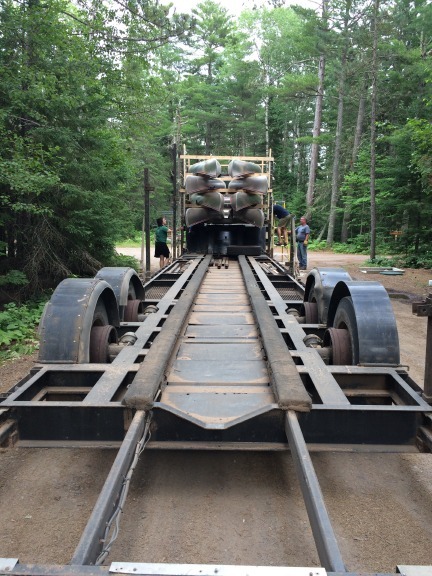 We were the last stop on the drivers route. At one time this trailer was packed full.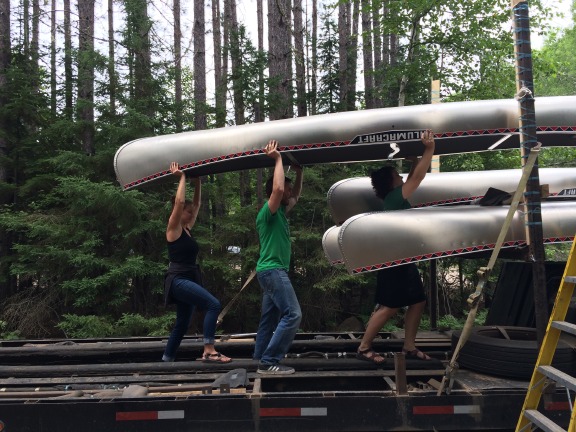 Laura, Nick, and Megan demonstrate teamwork to get the canoes safely off the truck.