7/26/17 – Blue skies and sunny as of late have been making it hard to stay inside. The pollinators seem to be taking advantage of the beautiful weather as well. Earlier today these butterflies allowed me to get close enough to snap a couple quick pictures. I seen many other types of butterflies, bees, and pollinating flies but I wasn't quick or stealthy enough to capture their likenesses. -Jessica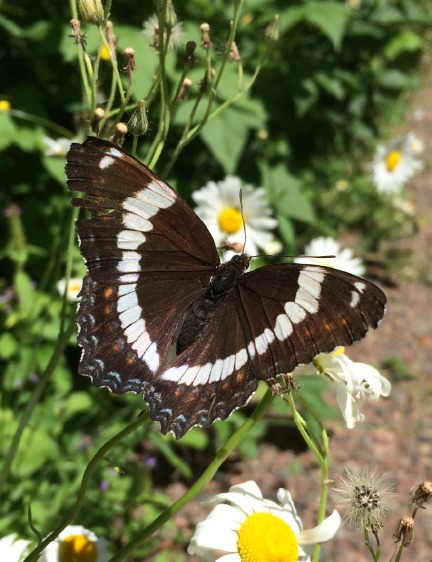 According to Butterflies of the North Woods, by Larry Weber, the White Admiral butterfly doesn't usually nectar on flowers (although this one was found resting on a daisy). Typically they get nutrients from animal scat, aphid honey, or wet sand and gravel.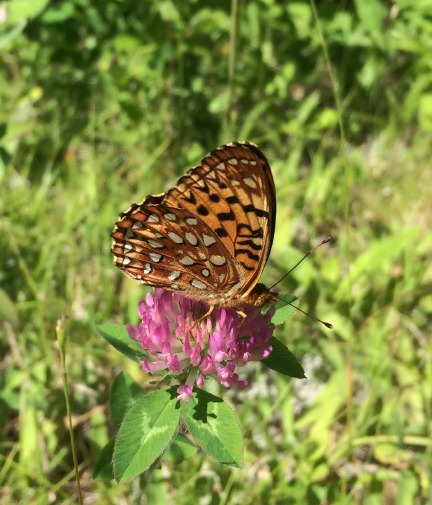 Aphrodite Fritillarys can be found in their butterfly stage from late June through early September. Fun fact; late in the summer they deposit their eggs on violets. The eggs will hatch into caterpillars in the fall. The caterpillars then remain dormant over the winter, but emerge in the spring to feast on nothing but violets. Some might say they eat and sleep violets.