5/23/18 – Kit and I ventured off on our first of many (hopefully) father daughter canoe trips. With Clare's blessing and encouragement, some great weather and no signs of bugs, we headed up Sawbill Lake.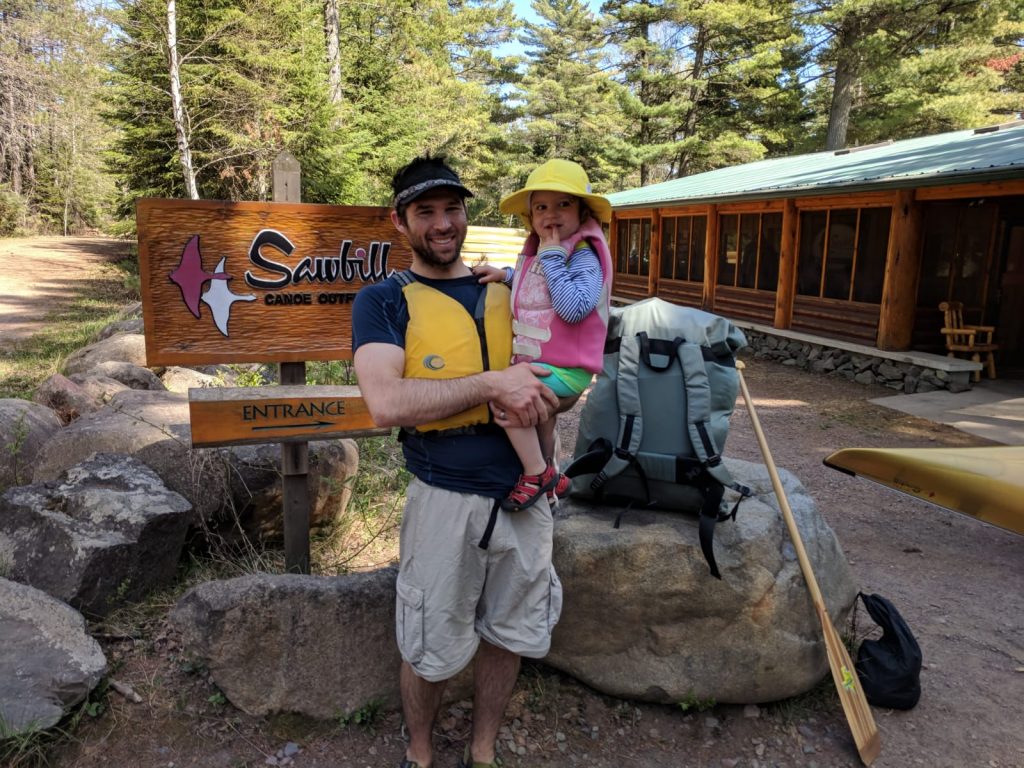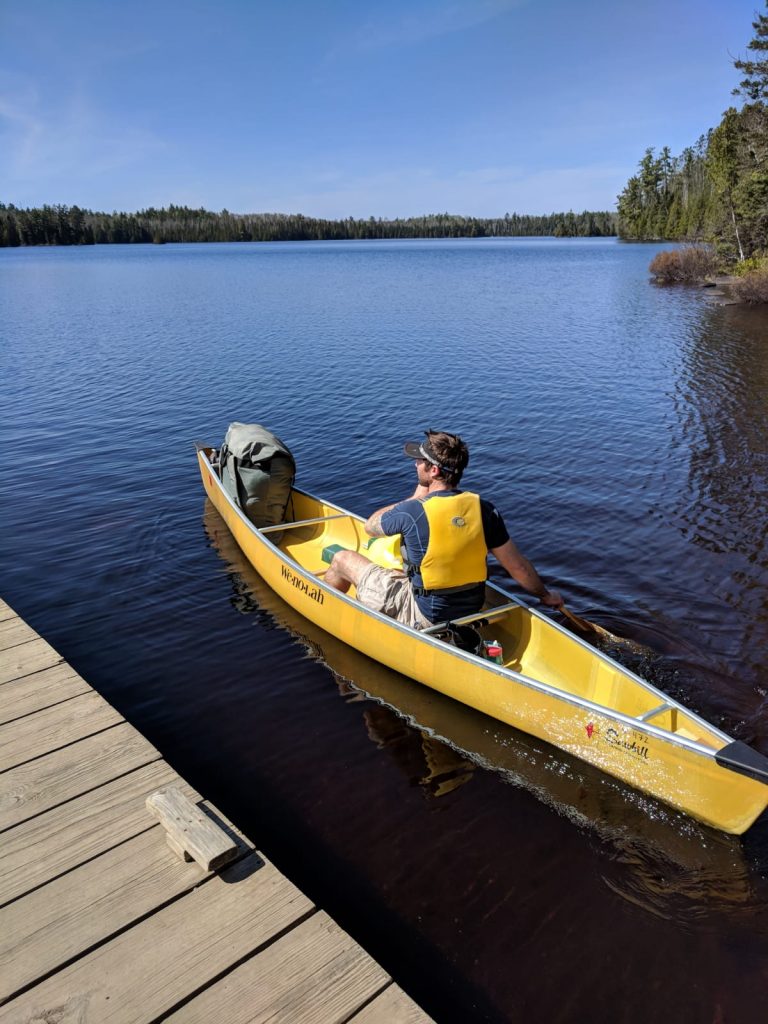 We didn't head far, just across the Wilderness boundary where we camped on one of the first sites on Sawbill. We threw rocks in the lake, ate mac n cheese, read lots of books and snuggled in the tent. We enjoyed a morning of duck watching, fish jumping and some paddling along the shores of glassy Sawbill Lake. What fun!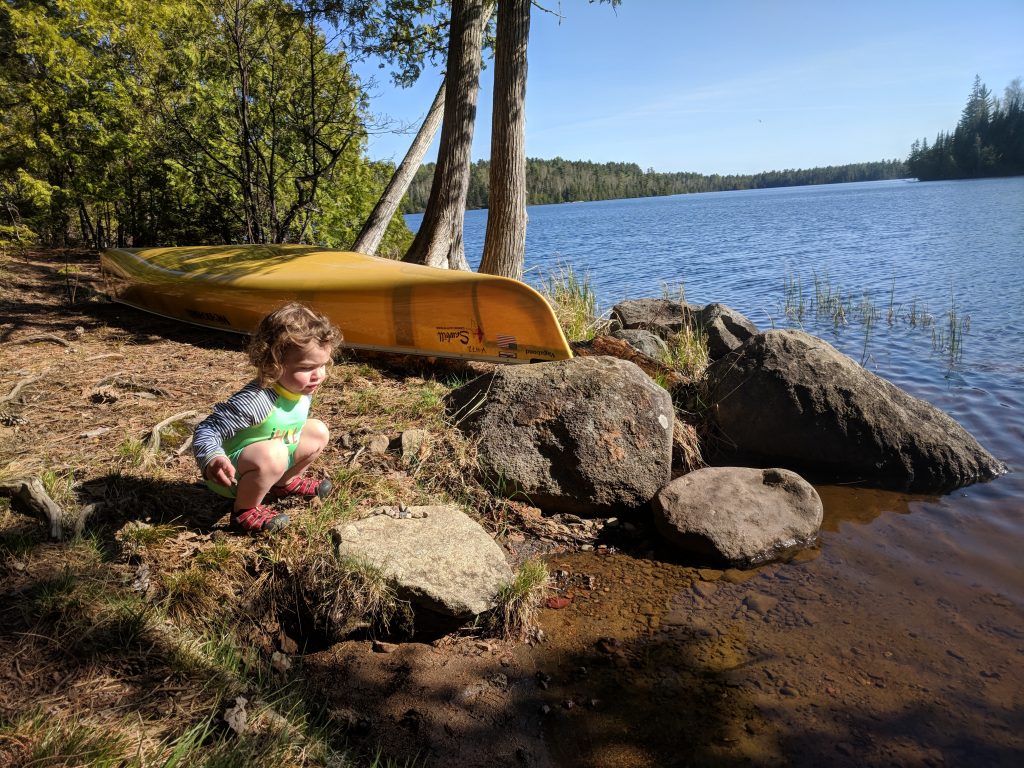 Even though Kit just turned 2 last week, this was her third overnight canoe trip in the Boundary Waters. We hope for many more to come!
-Dan