6/8/18 – A relatively dry spring has made for a relatively short lived black-fly season here at Sawbill. The little buggers appeared around Memorial Day but have largely abated already. Mosquitoes are out, but are most noticeable in the early morning and evening hours. We can thank our favorite fliers, the dragonflies, for keeping the pesky bug populations in check! The first big dragonfly hatch happened a few days ago, and the sky is swarming with the friendly bug-eaters.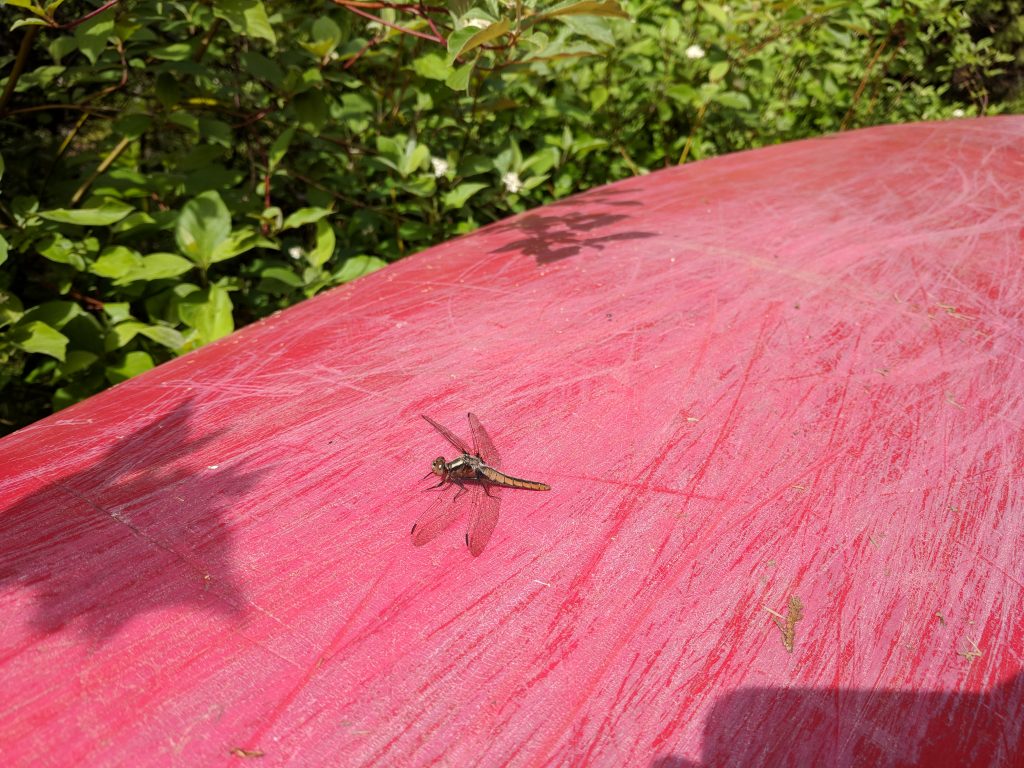 Customer Frank Ferraro and his son were recently camped at the Sawbill campground and enjoyed the abundance of Canadian Swallowtail butterflies.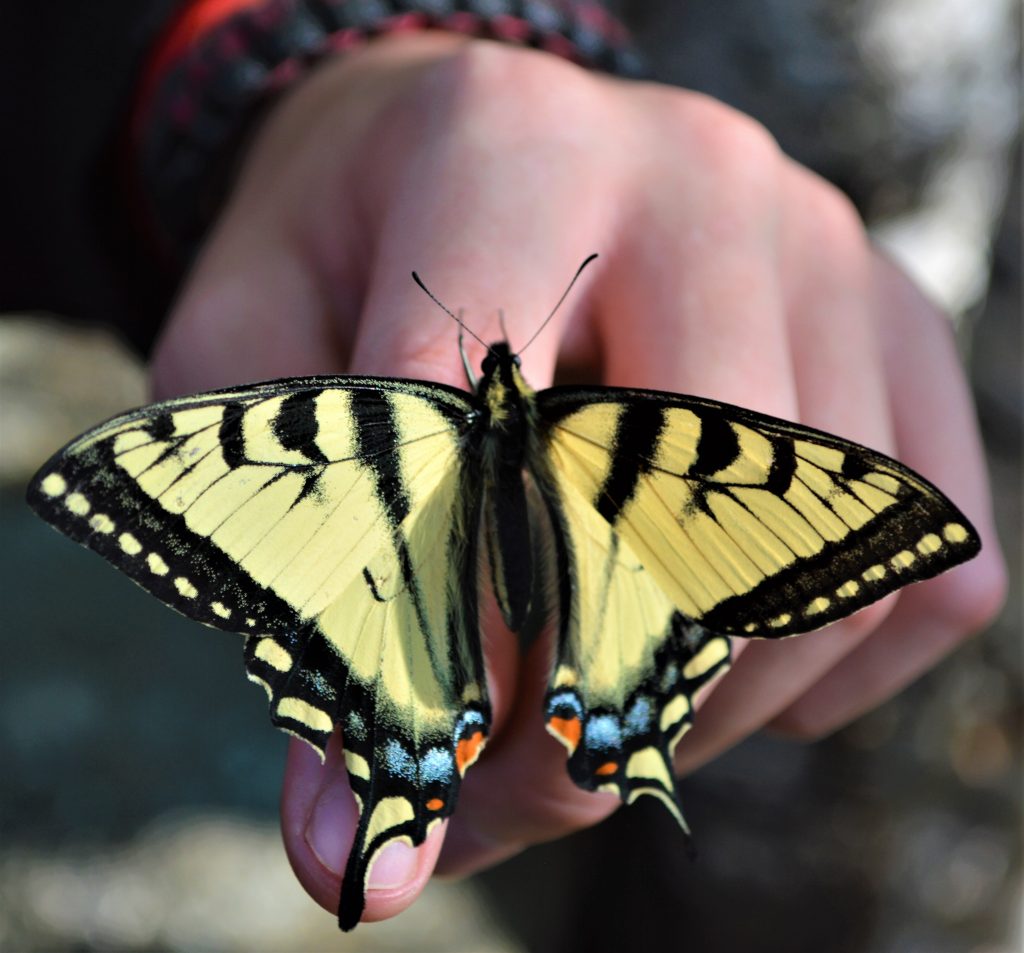 The blueberry bushes are flowering, signs of a bountiful harvest come August thanks to the black-flies who pollinate the bushes!
-Clare