6/13/18 – Four Sawbill Crew members took advantage of a few days off work this week and paddled one of Sawbill's most popular loop routes, the Cherokee Loop. The Cherokee Loop is a scenic chain of lakes that starts at Sawbill Lake, snakes up to Cherokee Lake and down through a series of lakes back to Sawbill. Since this a loop frequented by many Sawbill customers, the group of first year crew members  were eager to try it out themselves and see what it had to offer.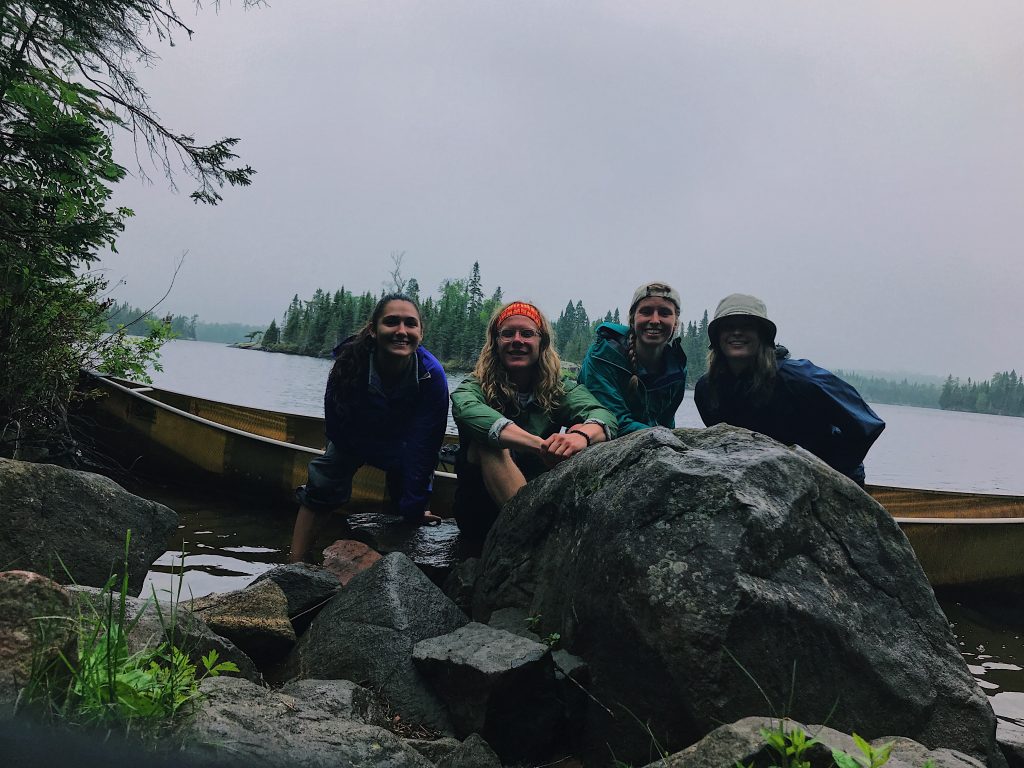 They set out on Sunday night (June 10th) and set up camp in the dark on Sawbill Lake. The following day, the crew paddled through the lakes and trekked many portages passing through Cherokee Lake to settle on North Temperance Lake, where a beautiful sunset and easy night's sleep came quickly.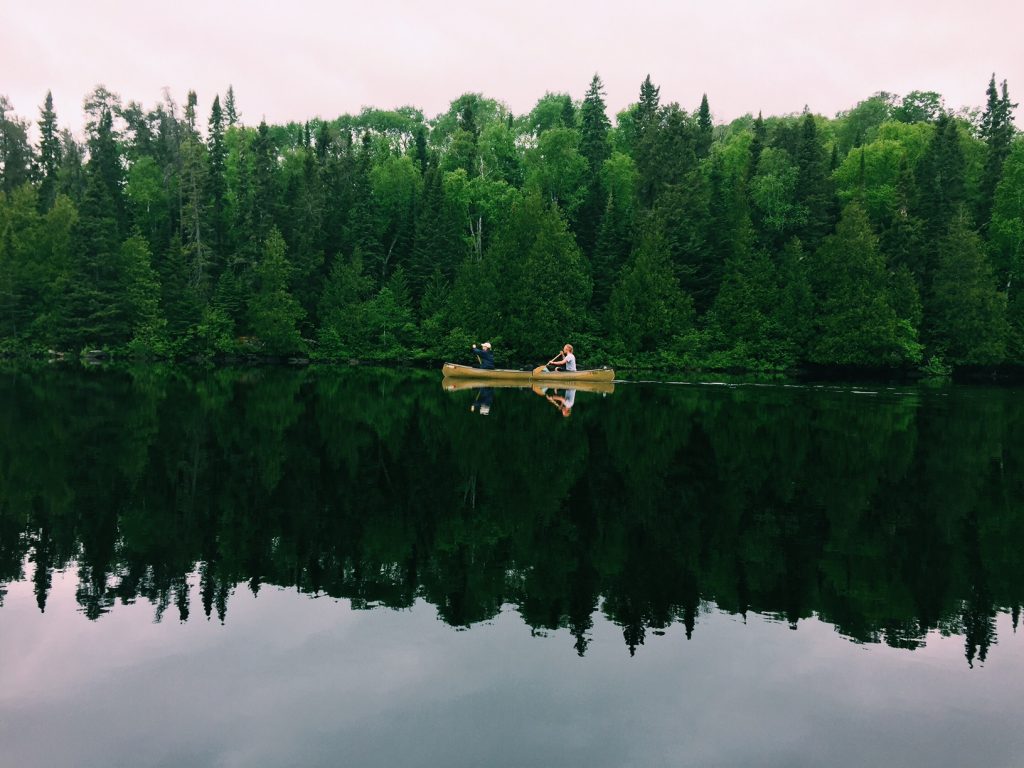 The true magic of the BWCA was captured on the third and final night upon Smoke Lake, the lake directly east of Sawbill Lake. Following a delicious and gourmet dinner of freeze dried chicken stew, storm clouds and rain showers began to quickly roll through. But instead of delivering a night of soaked gear and early bedtimes, this equation of light showers, storm clouds and a sunset cooked up a magnificent double rainbow resting beneath a pink sky.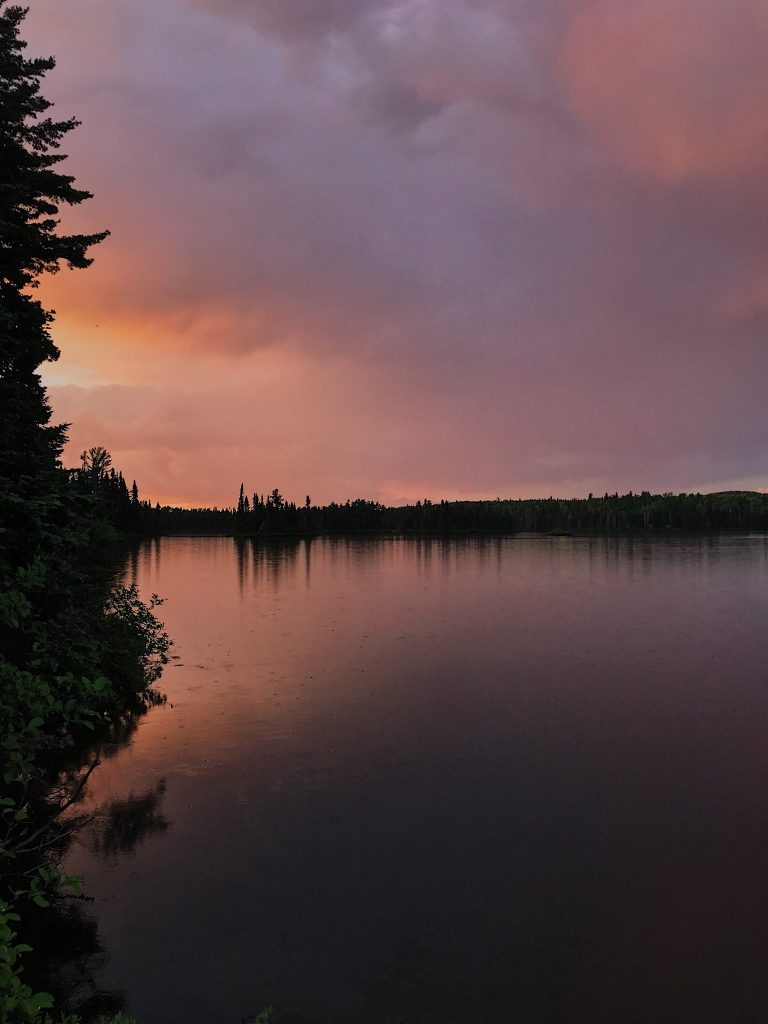 And of course, what would a trip in the BWCA be without the fishing? The crew fished Smoke Lake and caught a variety of fish from Northern Pike to Small Mouth Bass, all from the same shoreline! Unfortunately, the crew was so full from their freeze dried dinner, that they did not cook up the fish they caught.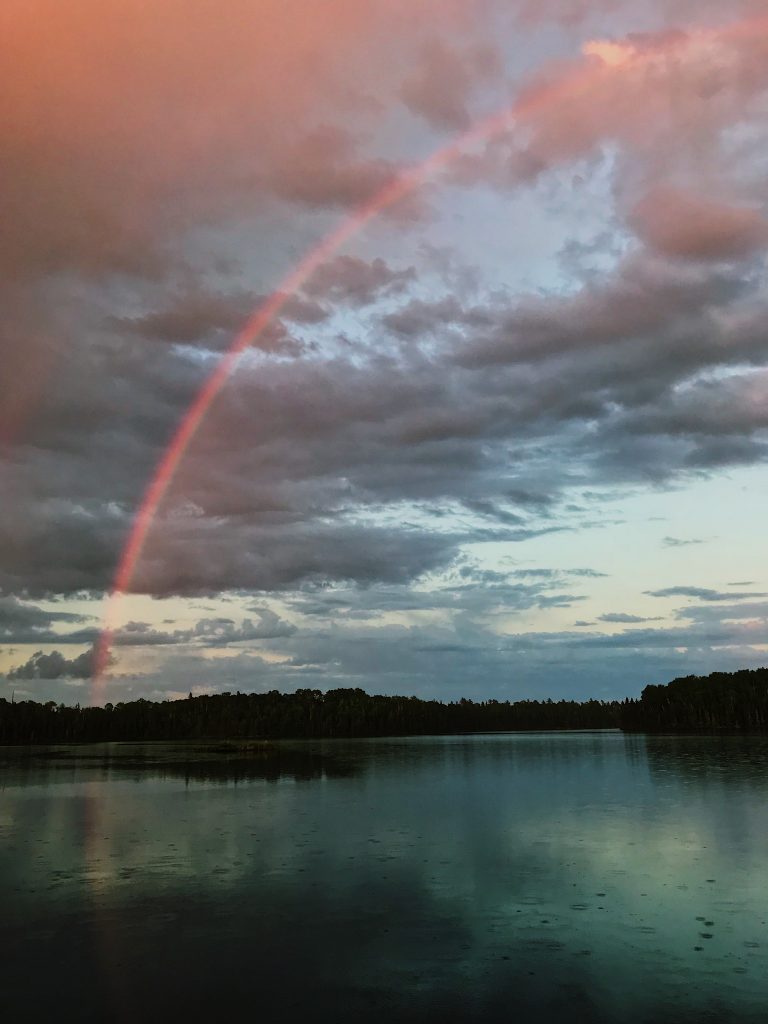 On the fourth day, the crew woke up at 5AM, broke camp and hit the water to be back in time for their 7AM shift at the store. What a great way to wake up for work!
The Cherokee Loop is an amazing loop for any level of BWCA enthusiasts. Each lake within the Cherokee Loop seems to have it's own unique personality and ecosystem, making for a trip full of natural variety and surprises.