10/12/18 – After 4″ of wet sloppy snow a week ago today, we've had a good amount of rain and a few dusting of snow leading to higher than normal water levels for this late in the season.  To add to the fall fun, temperatures have been quite chilly as of late.  Lows in the 20's and highs in the 30's mean proper clothing to keep you warm and dry is a must.
With consistent freezing temps, especially overnight, we had to quickly scramble to turn off our outdoor water yesterday (including the shower house and laundry) to avoid broken pipes.  The campground water remains on, but the Forest Service is scheduled to turn it off sometime today.  If you plan to stay in the campground yet this fall, be sure to bring your own water or have a plan to treat/filter it from the lake.  On the plus side, there is no charge for camping after the water is turned off.  If you reserved a site ahead of time you can request a refund by logging back onto your recreation.gov account or calling 877-444-6777.  Stay warm!       -Jessica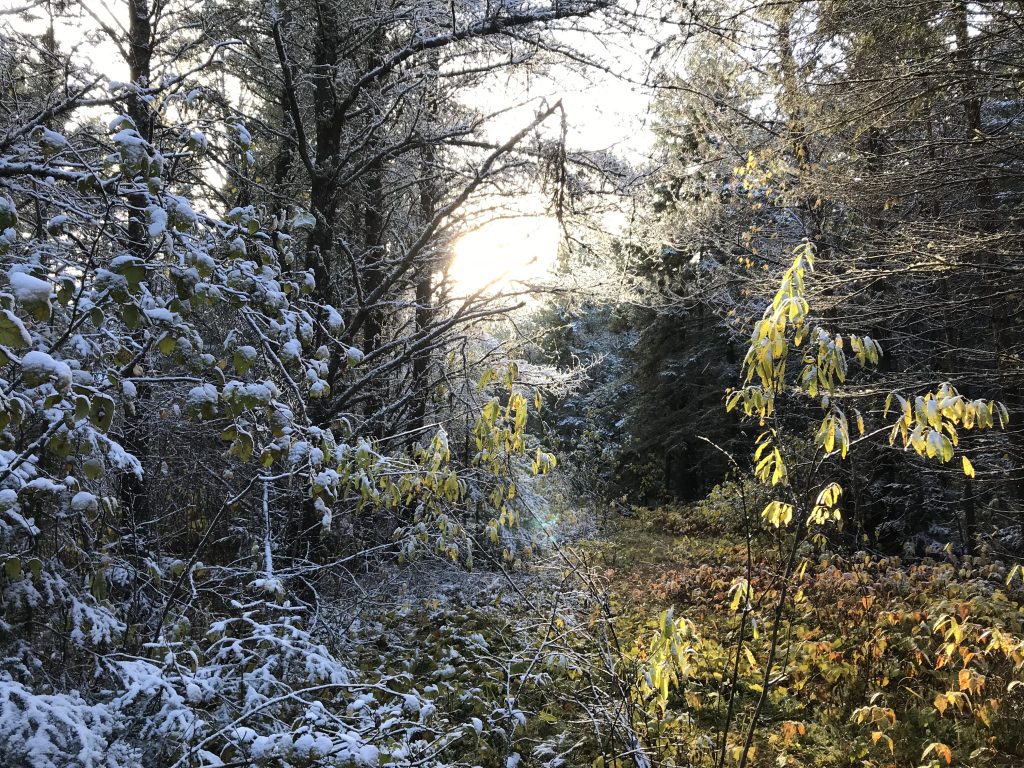 The 4″ of snow we received last week quickly melted throughout the day, but the most recent dustings have been able to hold strong in shaded areas.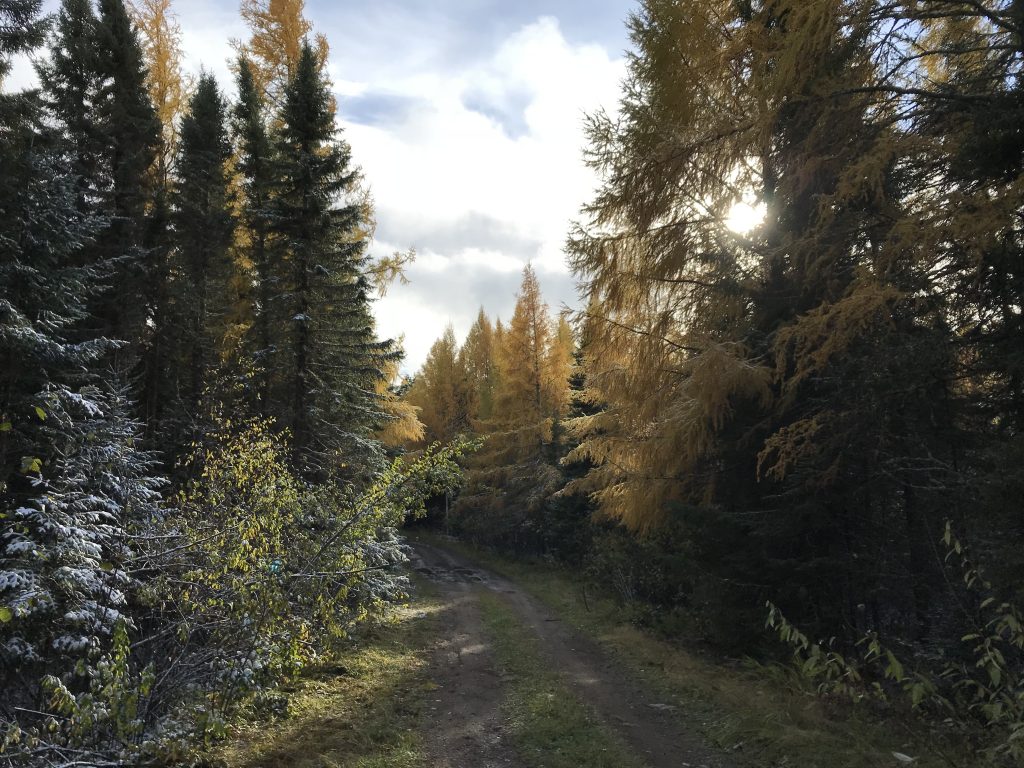 When the clouds finally broke yesterday I was able to get outside for an afternoon grouse hunt. I didn't see any grouse, but the tamaracks and sunshine made the hike more than worth it.