6/24/2020- Last week, I had the pleasure of taking a solo trip to see the pictographs on Fishdance Lake. Not much is know about the history or meaning of the pictographs, but that only further adds to the intrigue. Here is an excerpt from a letter I wrote on my second night.
"I got to fishdance and the cliff surprised me when I came around a point on the western shore. It stands out abruptly, jutting out from the hillside with undeniable authority; I immediately knew this was the site of the pictographs. Perhaps the coolest part of the whole experience is the fact that the cliff stands vertically out of the water so you can paddle directly up to the rock and touch the rock that was first painted by humans hundreds of years ago!"
It is important to note that, when viewing pictographs or petroglyphs, one should never touch the artwork itself so as to preserve the magic for future visitors. If you are interested in learning more, Michael Furtman's "Magic on the rocks" provides in depth information of every known site of native american artwork found all across the BWCA and Quetico.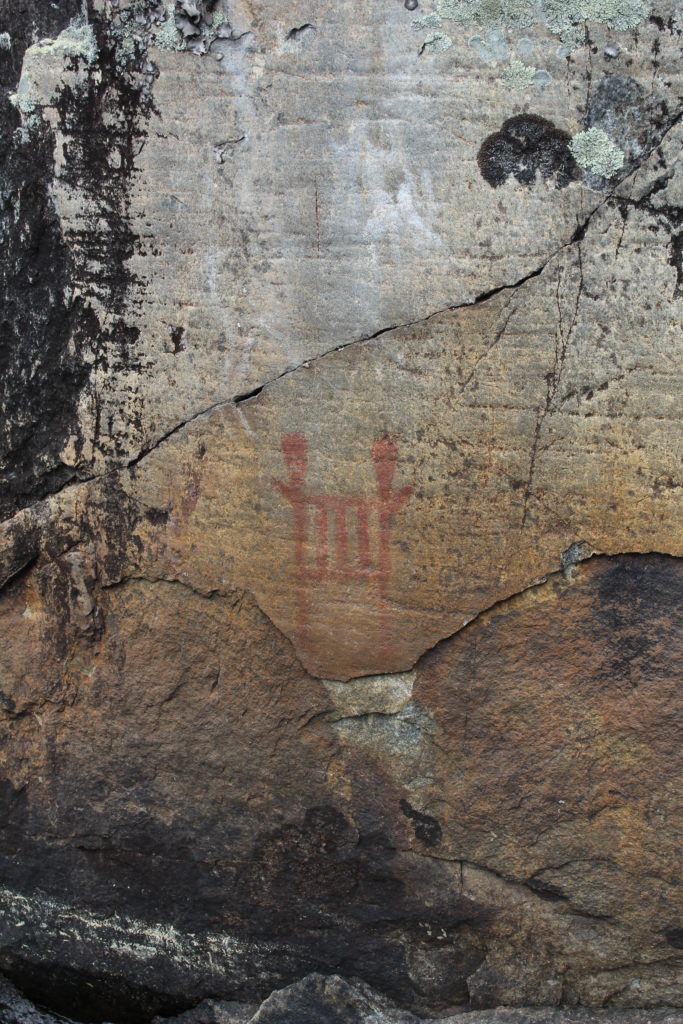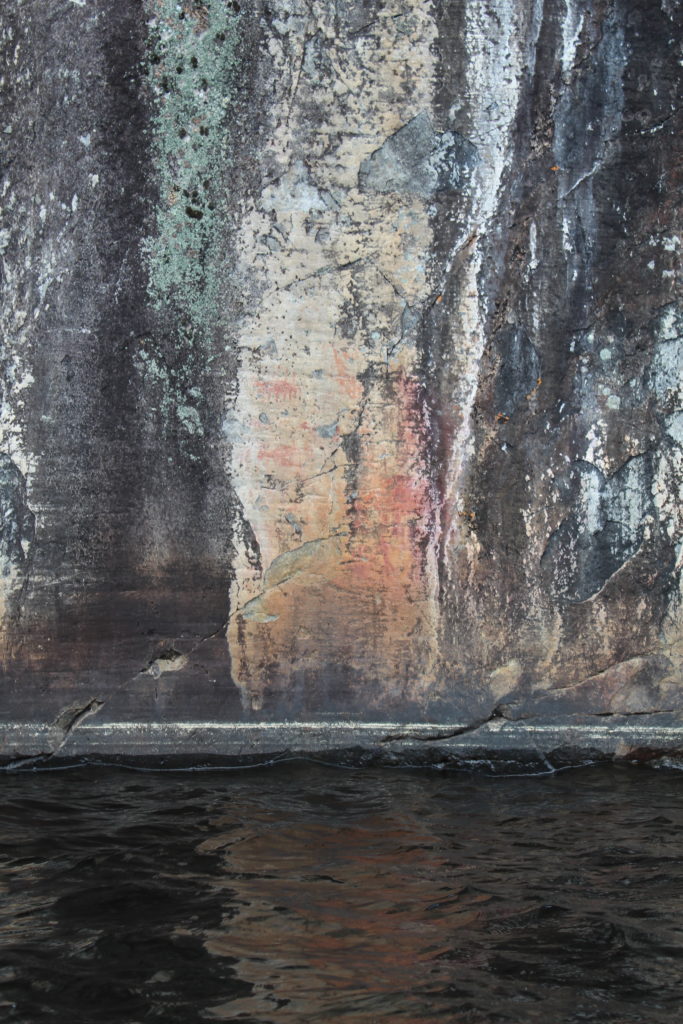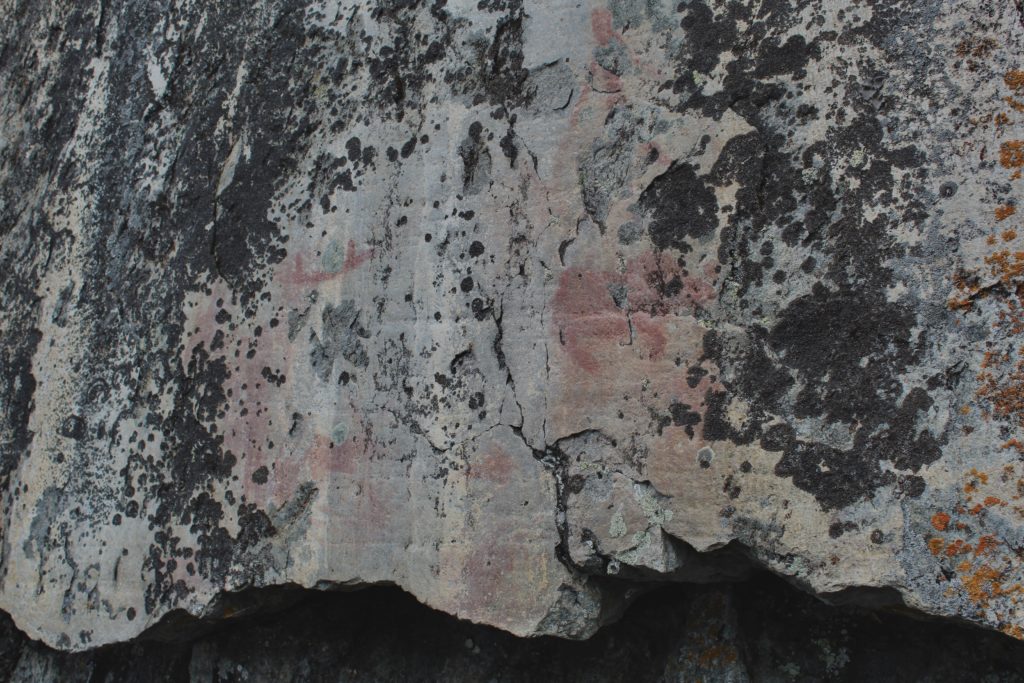 -Matt