6/26/20 – We are so excited to welcome our new campground hosts to the Sawbill Lake Campground! After over 30 years of hosting, Jim and Rachel TerBeest have retired to spend more time with their grandkids in Omaha. Hard to blame them, we love the whole TerBeest family!
So, for the first time in three decades, we posted the position. To our delight, former Sawbill Crewmember Lida Casper and her husband Kyle applied! They arrived here in mid-June and will be staying in site 17 until mid-August.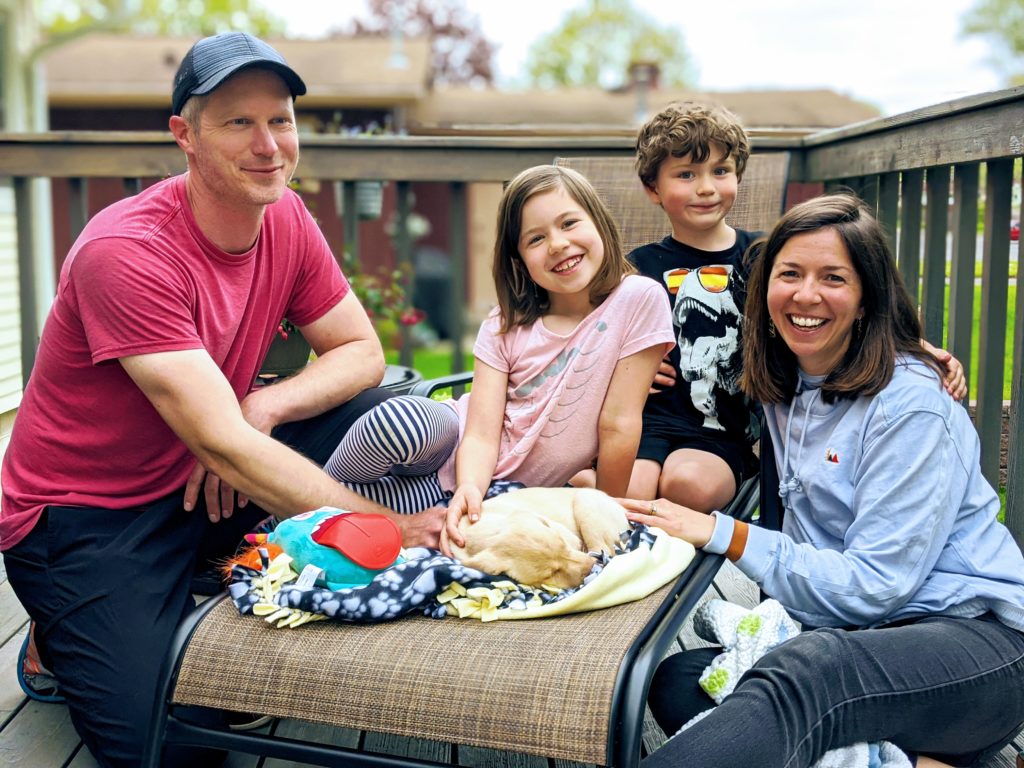 Lida and Kyle are educators in Rochester, Minnesota. Their children, Mia (7) and Walt (4) are at least as excited as their parents to take care of the campground and enjoy all the special people who visit. In their past lives both Kyle and Lida spent several beloved summers working at canoe outfitters on the edge of the BWCA. Kyle on the Gunflint Trail and Lida at Sawbill.
Sawbill kids Kit and Sig have been loving all the playdates with Mia and Walt, they are quite the foursome and will be bopping around the campground all summer. It is reminiscent of the early 80's when Laura and Nathan TerBeest were the camphost kids bopping around with Sawbill kids Adam and Ruthie Hansen.
The campground has been unusually busy this June. Friday and Saturday nights have been filling up, but there's a fair amount of turn over each morning as folks head out into the BWCA. Half of our sites are first come first serve, so if you arrive around Noon on any given day there are almost always sites available. Lida and Kyle are cleaning the campground on a daily basis and things are running smoothly up here, summer is in full swing!
-Clare