9/30/20 – As we begin to wind down for the season, the crew is taking advantage of any free time we can eek out to venture out into the boreal forest to experience this year's spectacular fall colors. Dan and Kit were able to head out for their annual father daughter canoe trip last weekend, for two nights and three days.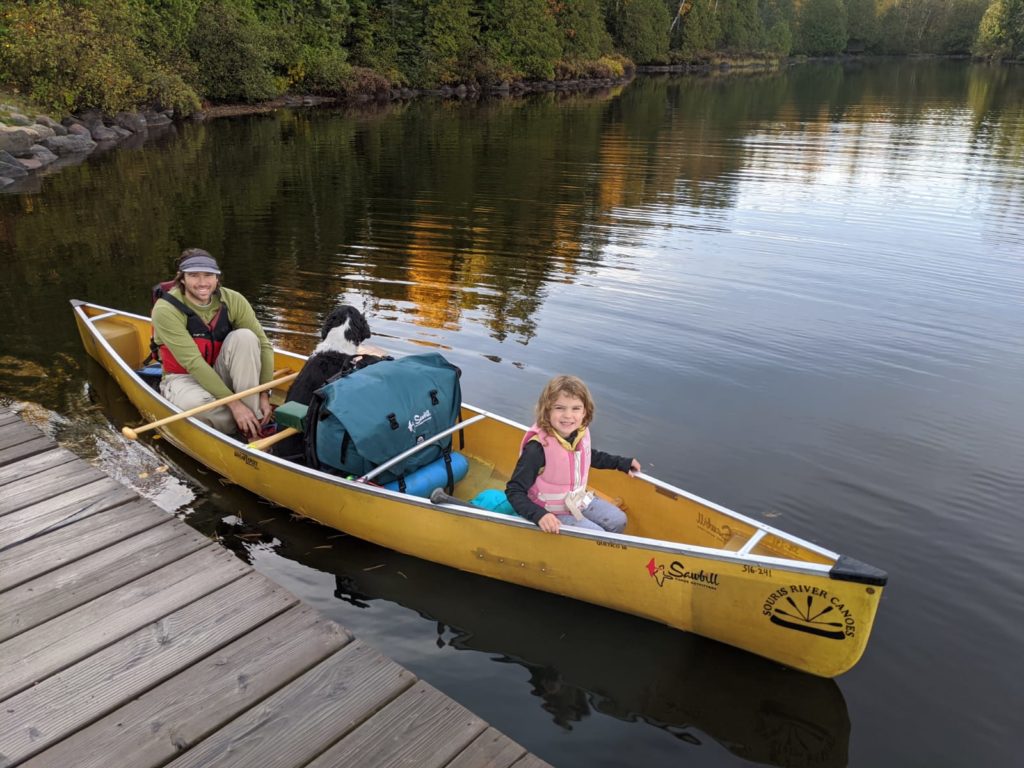 Four year old Kit is a seasoned camper at this point and has had her heart set on completing the 480 rod Lujenida portage just north of Kelso Lake this year. Dan was happy to oblige so off they went, traveling from Sawbill into Alton, Kelso, Lujenida, Zenith, Frederick, and finally camping on Wine. With Dan carrying a Superior One portage pack, a day pack, and a Souris River 16′ kevlar canoe and Kit carrying her own small backpack, they were able to single portage and make it to Wine in about 6 hours. They also had Huckleberry along, although due to his propensity for constant swimming he didn't get to carry his own pack.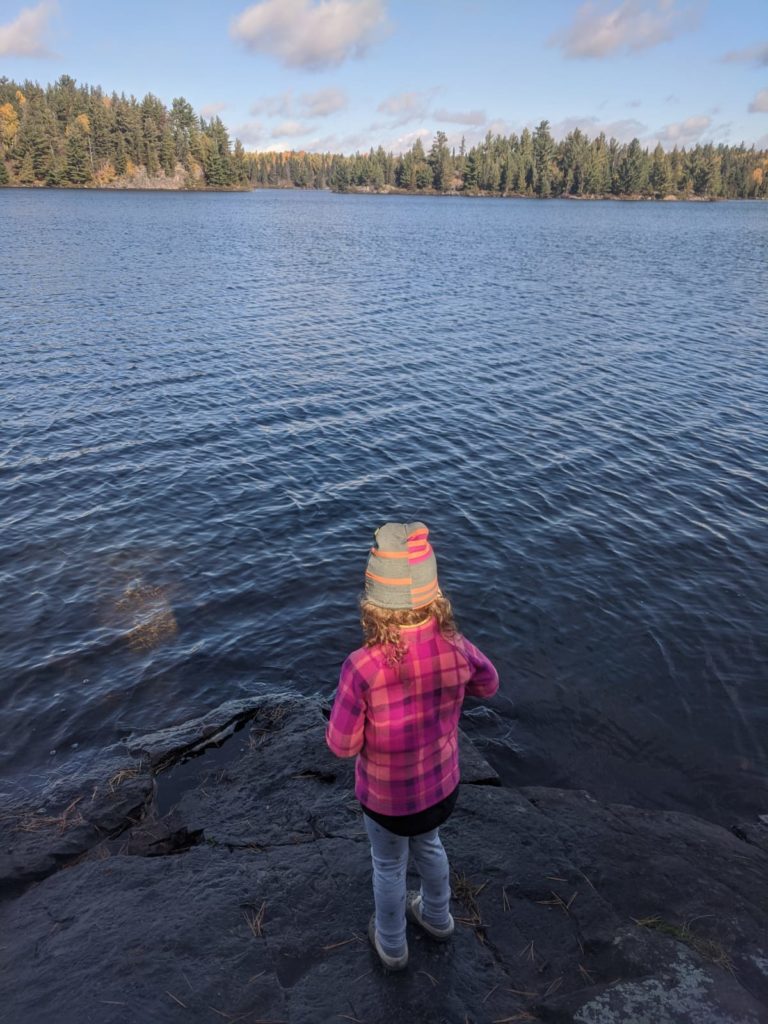 I asked Kit if she had any advice for grown-ups who might be thinking about doing the long Lujenida portage. She said "Take lots of breaks and make sure to tell jokes!"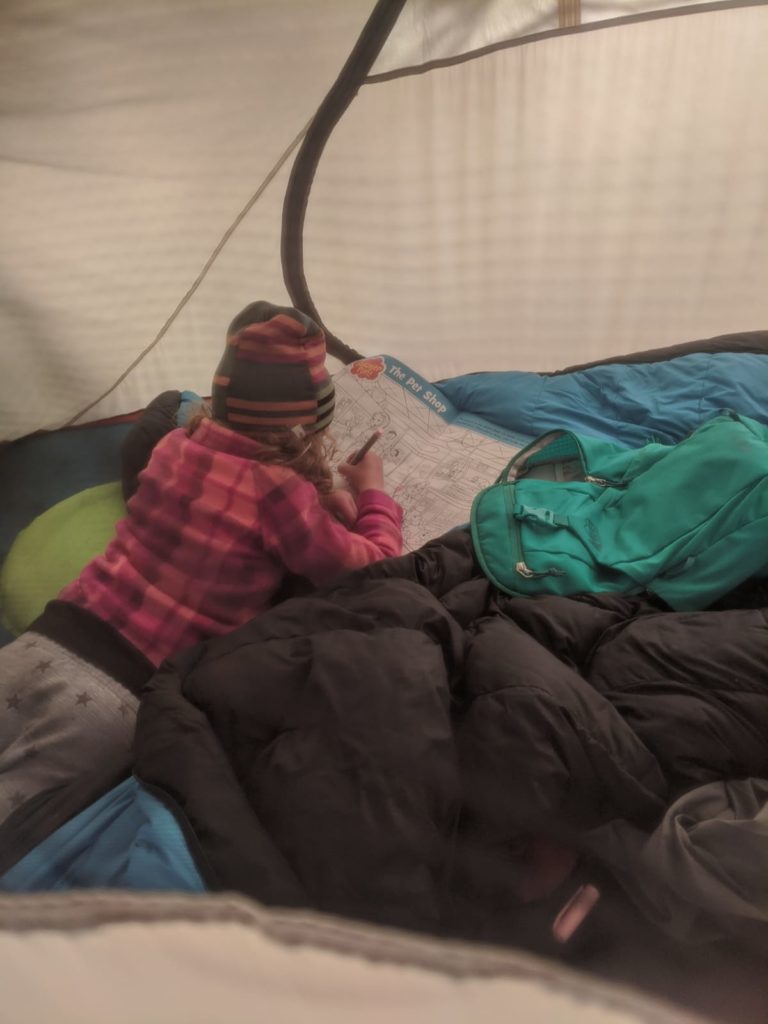 With temperatures forecasted to dip into the mid-twenties at night over the weekend, we will be monitoring conditions and plan to put our kevlar canoes in storage once skim ice starts setting in. If you are thinking of coming up for a trip in October, give us a call a few days in advance of your trip to check current conditions, things change quickly up here!
-Clare