5/25/21 – Today we got a new order of canoes from Wenonah. We have been replenishing our stock of canoes from Wenonah as well as adding canoes to our options. This load gave us new Minnesota IIs as well as Wildernesses. This year we have two new canoes: the Wenonah Wilderness and the Northstar B 16.
The Wenonah Wilderness is a solo kevlar canoe. This canoe is 15′ 4″ long, and its maximum width is 30.5″. Our other solo canoe is a Wenonah Prism, and it is a much longer canoe. Thus, this new canoe gives the option for a much more stable paddle.
The Northstar B 16 is 16′ long, making it our shortest two-person canoe. It is a kevlar canoe and contains no boat thwart. Therefore, this canoe is easily maneuverable and great for solo paddling.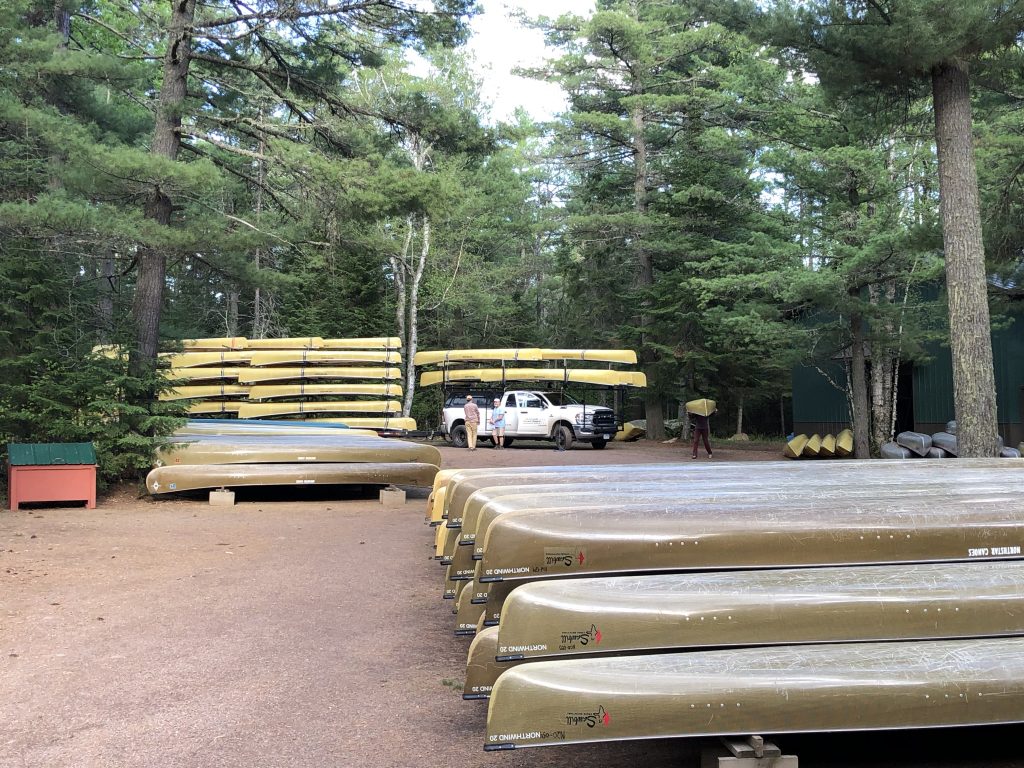 Wenonah Wilderness:
https://wenonah.com/Canoes.aspx?id=115
Northstar B 16:
https://northstarcanoes.com/canoe/b-16/
-Mia