Sawbill has seen a large increase in visitors over this past holiday weekend. The campground was full for the first time this year and lots of folks were getting out on the water. We had brief periods of thunderstorms and Sunday's storm even brought hail! Despite the short squalls of inclement weather, the rest of the weekend had mellow temperatures and an abundance of sun. All in all, it was a pleasant weekend.
Customers weren't the only ones visiting our store this weekend. A friendly Red Squirrel came and visited crew members at our store-front window.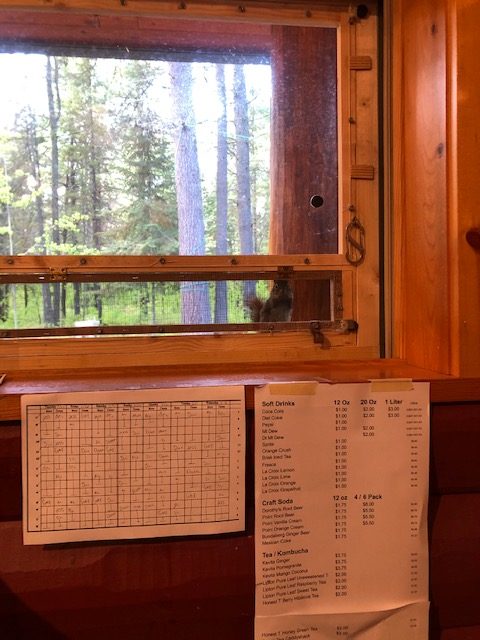 Whether you spent time out in the Boundary Waters or close to home, we hope you had a pleasant holiday weekend!
-Siri